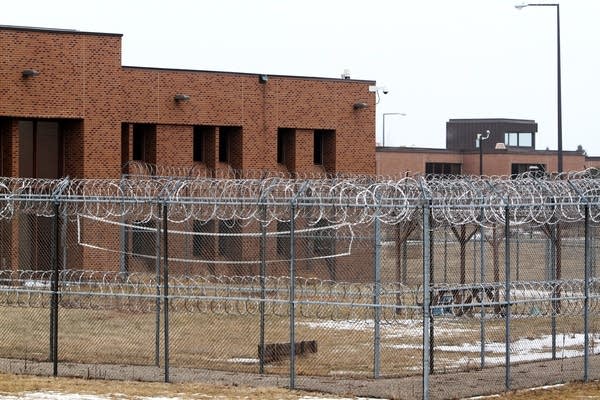 State regulators who investigated the Minnesota Security Hospital after a patient stabbed his mother while on a pass in May said there is no indication the facility mishandled the incident.
The stabbing took place on May 8 while Burton Ewing, Jr., was on an unsupervised pass with his 69-year-old mother, Marlys Helen Olson. Ewing's weapon was a steak knife his mother had brought along for a picnic. Olson survived the stabbing. Ewing, who is 49, was charged with attempted murder and is being held at the Nicollet County jail.
Clinicians allowed Ewing to go on the pass despite the fact that Ewing tried to kill his mother 13 years earlier. Before he left, no one checked his backpack. Law enforcement officers later searched the bag and found scissors, a winter coat, several changes of clothing and all of Ewing's money. An unnamed officer interviewed by licensing investigators said Ewing claimed he told Minnesota Security Hospital employees that he had been having thoughts of killing his mother in the weeks leading up to the pass. Ewing told the officer he believed his mother was the "anti-Christ."
Despite these facts, a licensing investigation found no evidence the facility violated any regulations in its handling of the incident, according to an investigative memorandum released Wednesday by the Minnesota Department of Human Services. Licensing regulations do not require facilities to search patients' belongings before they leave for a pass, and there is no rule that prevents patients from going on a pass with anyone they tried to harm in the past.
"I think we're all saddened by the consequences here, but we were really not able to find that the facility, in making their clinical judgments, missing anything," said Department of Human Services Inspector General Jerry Kerber, who oversees the licensing division.
The Department of Human Services both runs and regulates the Minnesota Security Hospital, a St. Peter facility that provides psychiatric treatment for nearly 400 adults committed as "mentally ill and dangerous." The Minnesota Security Hospital has been under scrutiny for more than a year for licensing violations, staff injuries and the controversial tenure of administrator David Proffitt, who was forced to resign in March. The licensing investigation was conducted by the department's licensing division, which is separate from division that runs the Minnesota Security Hospital.
A 'STAR PATIENT' WITH A DARK SIDE
According to employees interviewed by investigators, Ewing was a "star patient" who mentored new patients and attended orientations of new employees where he would talk about life at the facility. He had gone on several passes with his mother that appeared to be normal and his mother attended treatment team meetings and talked to facility staff regularly. Clinicians told investigators that Ewing never mentioned wanting to kill his mother and Ewing's file did not include any documentation of a conversation about homicidal thoughts, the investigative memorandum said.
But Ewing had a dark side. He was sent to the Minnesota Security Hospital after he bludgeoned his sister to death with a hammer on May 7, 1998. According to court records, Ewing had intended to kill his mother, but when she wasn't home, he decided to kill his sister, Mary Beth Ewing, instead. Ewing was covered in blood when deputies arrived. He told deputies that his sister was home "but she won't hurt you." Her body was found in an upstairs bedroom.
Several clinicians who evaluated Ewing after the murder found he was psychotic and delusional. He told clinicians that his mother was "evil" and "all powerful" and that she led a group of "bad guys" who conspired against him. He said he was receiving signs that he should kill his mother, including several boxes of dolls that he said "tripped the rage in me." He said he killed his sister because she was a "percentage" of his mother and was controlled by her.
Ewing testified in court that he regretted killing his sister but did not want to dwell on it. He wanted to be happy.
Court records indicate clinicians were skeptical of Ewing's efforts to show remorse. One evaluator noted that Ewing "is capable of editing his response and tailoring his comments in order to put himself in the most favorable light."
An early evaluation found that Ewing was "extremely self-centered, manipulative, exploitative, reacts strongly to criticism, harbors grudges, resentful, demanding of special attention and (having) an exquisite sensitivity to his own needs or wants," according to court records.
Ewing was found not guilty by reason of mental illness and was sent to the Minnesota Security Hospital, where initially he was not allowed to contact any family members. Clinicians diagnosed him with schizoaffective disorder, a diagnosis used for people with mood problems and delusional or psychotic thinking. He was also diagnosed with narcissistic personality disorder.
Ewing was discharged with strict conditions from the Minnesota Security Hospital in December 2010, over the objections of his father, according to court records. There is no record of whether Ewing's mother also opposed his release. Ewing moved to a less supervised care center, but his stay there was brief. Within a few days, he became paranoid, manic and couldn't sleep. When his treatment team suggested that he return to the Minnesota Security Hospital, he agreed.
One year later, Ewing was discharged again to the same care center. This time, he lasted almost a month before his mental health worsened and he was forced to return to the Minnesota Security Hospital.
SIGNS OF IMPROVEMENT BEFORE INCIDENT
In the months leading up to the stabbing, Ewing showed few symptoms of mental illness, according to records reviewed by licensing investigators. He appeared to be taking psychiatric medications and trying to rebuild his relationship with his mother.
"Going on passes with this family member was really an important part of the treatment approach and things were going very well," said Kerber, the DHS inspector general.
Kerber said it's unclear what went wrong. The investigation is marked "inconclusive."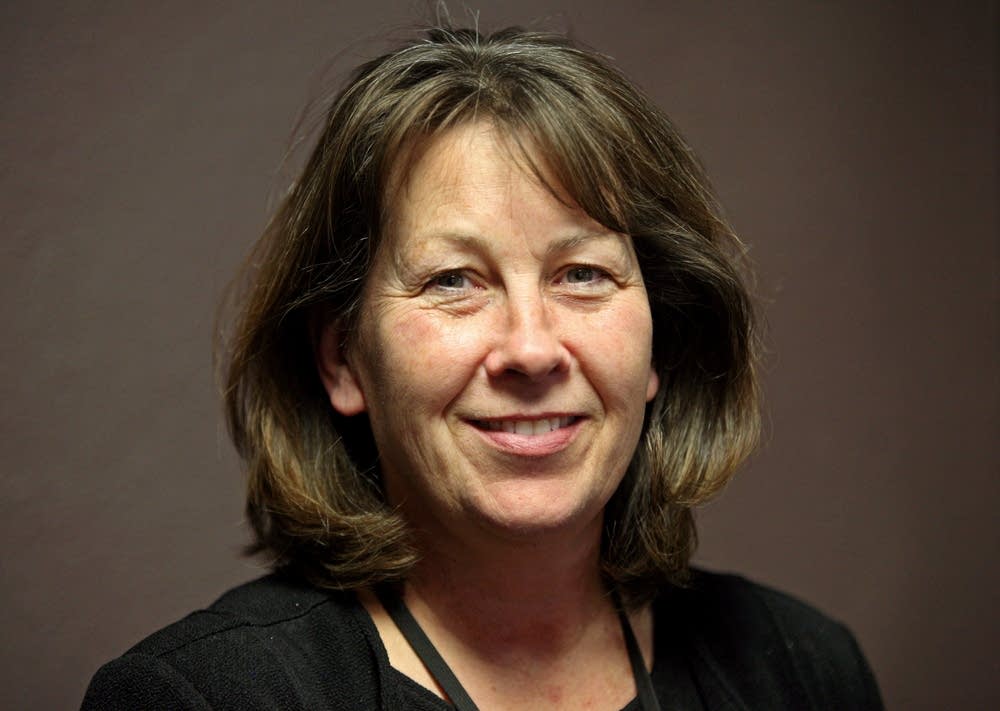 Licensing investigators did not interview Ewing because of the pending criminal charges. They also did not interview his mother, who suffered severe injuries and is still recovering.
Kerber said investigators found an unrelated licensing violation while reviewing the Ewing case. They found the Minnesota Security Hospital was relying on inconsistent policies about patient security levels and grounds privileges. The facility received a correction order that requires it submit a revised set of policies and procedures within 30 days.
Anne Barry, the deputy commissioner for the Department of Human Services who oversees the Minnesota Security Hospital released a brief statement about the findings.
"These were tragic incidents," the statement said. "Staff at the Minnesota Security Hospital will be reviewing all the policies and procedures to address the issues identified by licensing in the correction order. We will submit revised policies and procedures to licensing as required by the order."