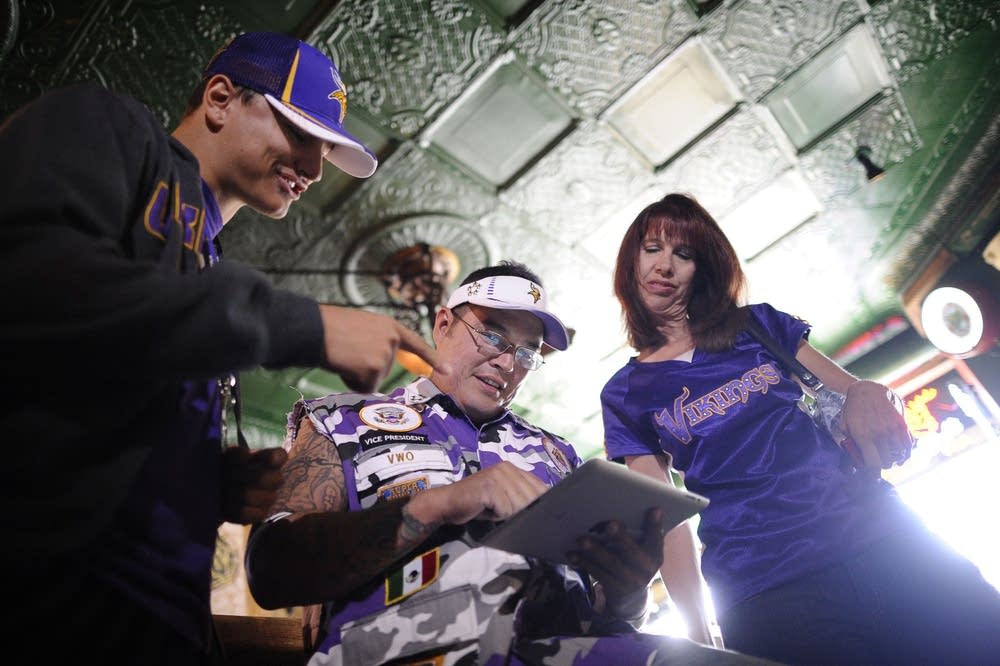 You might have thought the discussion of a new Vikings stadium at the Capitol was over last May. But the financing plan for the new stadium is off to a slow start. The House Commerce Committee is will assess its progress this week at the Capitol.
John Latcham knows who really will pay for the new Vikings stadium. His Shoreview company, 3 Diamond Gaming Supplies, is the biggest pull-tab supplier in Minnesota, and one of two currently licensed to distribute new electronic pull-tabs and bingo. His games will blink and flash in bars and restaurants around the state. Taxes on those games help pay the state's share of the Vikings stadium.
"I know people want to see the money coming in large piles to build a great big stadium for the Vikings, and we all want to see that happen," Latcham said.
So far, though, it hasn't.
Revenues since pull-tabs started on Sept. 18 have fallen far short of the $100 million monthly target experts initially set for the games. Last month, disappointing revenues prompted state finance officials to cut the expected stadium cash they'd have on hand by half.
The most current data from the Minnesota Gambling Control Board show Minnesotans only played a total of $4.1 million worth of the games through the end of 2012.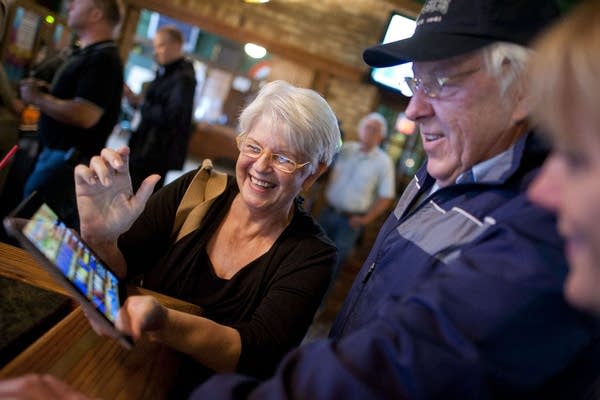 By New Year's Eve, there were just 386 machines up and running, a fraction of the 15,400 electronic pull-tab devices projected to be eventually in play.
The existing machines each are grossing $180 a day — again short of the projected $225 daily take — grossing less per day than the experts' projection made when the stadium financing plan was being worked on last spring.
"The critical point is just the lack of sites," said Tom Barrett, executive director of the Minnesota Gambling Control Board, which approves the games. "And again, we have a potential pool of 2,500 sites, and as of today, we're in about 120, 118 sites.
Barrett said the agency is moving the process along as quickly as the law allows. He cites various hurdles for gambling operators: the complexity of the electronic games, the need for secure Internet equipment and requirements in statute, like having paper pull-tabs with electronic games. All have tripped up early adopters.
"The critical point is just the lack of sites... we have a potential pool of 2,500 sites..."

Tom Barrett
Barrett said it can't have been any other way.
"We want to make sure the games that are out there have the utmost integrity, but this is a new format," he said. "It's not just a simple 'print the paper' game. There's a lot that goes into the electronics and the programming and the accounting."
Proponents have offered a variety of suggestions to get things going faster, such as adding regulatory staff to speed up licensing, loosening bond requirements for electronic bingo providers, and rethinking the requirement that paper pull-tabs be offered as well as electronic games.
It's too soon to commit to making any changes to the stadium plan or pull tab regulations, said DFL State Rep. Joe Atkins of Inver Grove Heights, chair the House Commerce and Consumer Protection Finance and Policy Committee that oversees charitable and horse track gambling, among other things.
"First things first, which is we ought to make sure we have the full, complete picture of what's going on before we start making changes and doing different things," Atkins said. "That's not to say we won't, but I just think it makes a lot of sense to get all the information first."
Duane Benson, a former Republican Senate minority leader, NFL veteran and a member of the Minnesota Sports Facilities Authority, the state-chartered agency building the new stadium, agrees that lawmakers should let pull-tabs play out a little longer.
"They got plenty on their platter. They know how that stretches them out to go through stadium discussions again, and 'I-told-you-so arguments' and all those things," Benson said. "The legislators I've talked to, the last thing they want to do is reopen that can."
Sellers said they think the state will see more revenue in the coming months.
Pull-tab distributor Latcham said, "I think it'll be faster than most people anticipate." The market is still largely untapped, he said, and the money will come, particularly when electronic bingo is approved, which could be later this month.
"We've put some e-tabs in sites already that we might have projected as potentially being marginal, and obviously we were not even close," Latcham said. "We were wrong by a mile. Some of the figures that are coming in compared to what they were doing in paper are just phenomenal."
With growth of electronic games expected to more than double the size of Minnesota's charitable gambling industry in the next two years, phenomenal may be what it takes.
• Follow Tim Nelson on Twitter: http://www.twitter.com/timnelson_mpr