A pioneering brain tumor researcher at the University of Minnesota has died following his own battle with cancer.
John Ohlfest, Ph.D. died Monday, Jan. 21, of melanoma. He was 35.
In 2008, Ohlfest partnered with veterinary surgeon Elizabeth Pluhar to test a novel therapy on dogs with brain tumors. Ohlfest's technique relied on a combination of gene therapy and immunotherapy in an attempt to boost the dogs' own immune systems to attack their cancer.
A shepherd mix named Batman became his most famous patient, after the terminally ill dog made a stunning recovery following surgery and customized vaccine treatment for his tumor. The dog lived another two years without cancer recurrence before succumbing to an unrelated condition.
In 2010, Ohlfest collaborated on a clinical trial of the vaccine in humans. Those studies continue. At the time of his death he had started working toward vaccine treatments for several types of recurrent brain tumors.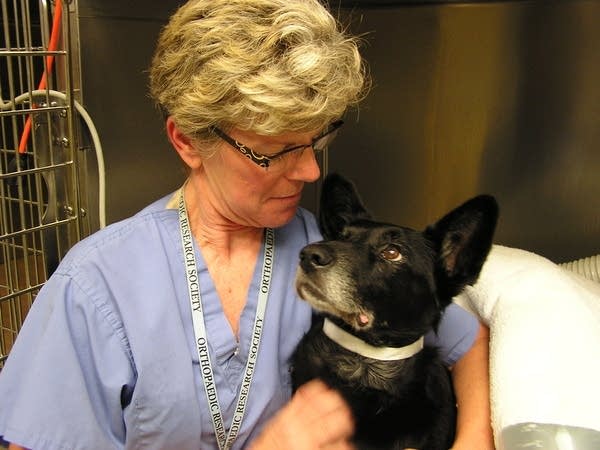 In a statement released by the University of Minnesota's Academic Health Center, Ohlfest was described as "one of the true leaders in cancer research" by Dr Aaron Friedman, dean of the Medical School.
Ohlfest's supervisor, Dr. John Wagner said the dedicated researcher "had only one goal in mind -- total cure."
"What John could have accomplished over a long career we will never know," said Wagner, "but even now, he continues to inspire us to continue our quest of finding cures for previously incurable diseases."
Ohlfest was director of the U of M's Neurosurgery Gene Therapy Program and an associate professor in the Department of Pediatrics. He was the first recipient of the Hedberg Family/Children's Cancer Research Fund Endowed Chair in Brain Tumor Research.
He is survived by his wife, Karen, and their two children. An education fund for his children has been established through Wells Fargo.