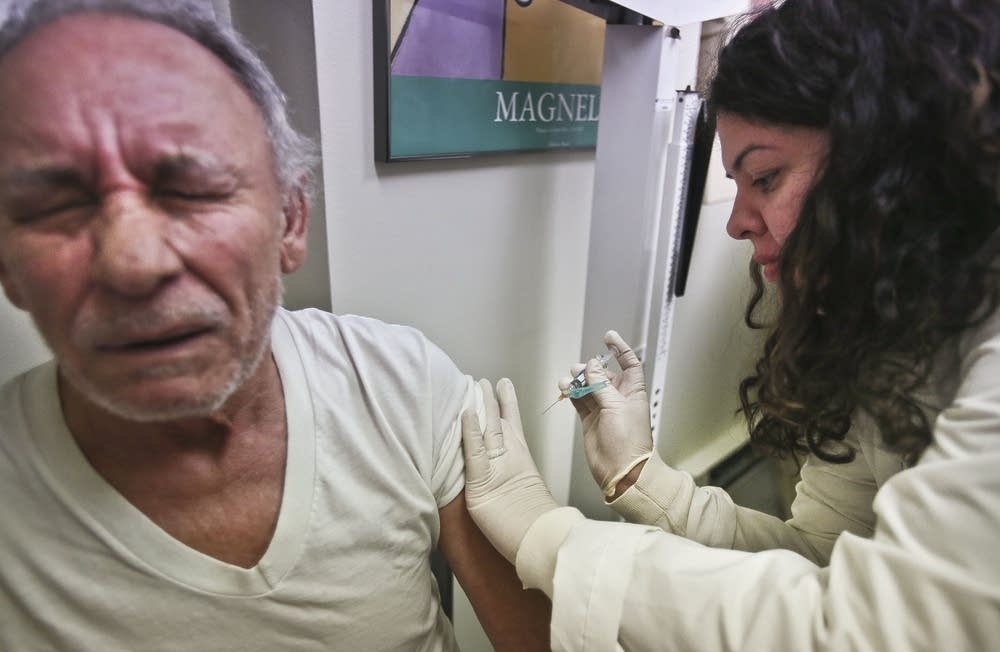 Some signs indicate Minnesota's influenza outbreak is slowing, but the state Department of Health isn't yet ready to say that it has peaked.
Hospitalizations for flu have dropped dramatically. Reports of flu outbreaks in long-term care facilities are significantly lower. And the state health lab received fewer patient specimens that tested positive for influenza last week.
"We definitely have started to see some slowing in influenza activity," said Kris Ehresmann, director of Infectious Disease Epidemiology at the Minnesota Department of Health.
The agency reports there were 208 admissions for laboratory-confirmed flu last week. That's approximately half as many hospitalizations as the previous week. Since the start of the influenza season, 2,128 persons have been hospitalized with the illness.
Flu outbreaks in long-term care facilities are also down sharply. Only nine skilled nursing facilities reported confirmed influenza outbreaks last week compared to 46 the week before.
Despite the drop in several key flu indicators, Ehresmann isn't ready to proclaim that flu has peaked.
"We're reluctant to say that we've peaked because that gives the impression that, 'Oh, it's all done, you know, not a big deal,' " said Ehresmann. "We still have a lot of influenza activity out there."
She points out that in any other flu season 200-plus hospitalizations in a week would be considered very high.
Minnesota's death toll from flu also continues to climb.
The Department confirmed 15 additional deaths related to influenza, bringing the total number of flu deaths this season to 75. That surpasses the record high of 70 deaths during the 2010-2011 flu season. Comparisons to previous flu seasons are limited to the past few years due to a change in the way the Health Department calculates flu deaths.
The H3N2 flu virus, which is hardest on older people, continues to account for the majority of Minnesota's confirmed influenza cases. Health Department statistics show that 89 percent of this year's flu deaths have been in people age 65 and older.
"We're continuing to see that trend in which this influenza season is really hitting our elder population very hard," said Ehresmann.
One category where flu activity appeared to buck the downward trend was among kids. Last week 112 schools had outbreaks of influenza-like illness, the highest number of school outbreaks reported this season.
But since those are not laboratory-confirmed flu cases they could represent other respiratory illnesses. Ehresmann said the public health lab did detect a spike in another common winter virus last week.
"We are seeing an increase in RSV [respiratory syncytial virus] activity," said Ehresmann, "That may be accounting for some of those illnesses as well."
While the overall direction of flu data from last week appears to be moving in a positive direction, Ehresmann said she wants to see another week or more of data to feel confident that Minnesota's flu outbreak is winding down.
She said for those who haven't gotten vaccinated yet, there's still value in doing so because flu cases can linger into April or May.
At the moment, the vaccine supply appears to be adequate. The Health Department said it has not received any reports recently about shortages of flu vaccine or anti-viral medications.