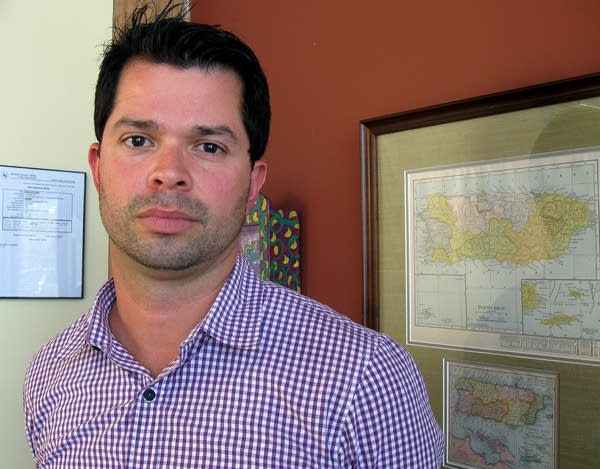 Employers in the Twin Cities reached an agreement Saturday afternoon with janitors to avert a strike. But hundreds of security guards who work at corporate headquarters and other big metro office buildings could go on strike next week.
The union for the workers said late Friday that employers had broken off talks about a contract for security guards, and the union does not expect the companies to return to the bargaining table.
The union says workers will strike if there is no contract agreement.
No decision has been made about how many workers would actually walk out or which buildings would be affected, said Javier Morillo, president of SEIU Local 26.
"Where, when, all that is something that the committee will be deciding, pending these negotiations," Morillo said. "Right now, we're singularly focused on trying to get a deal."
Morillo added: "We are here to bargain all day, all night, through Sunday. If we don't have a contract by Sunday noon, then next week, we strike."
The union says the cleaning and security firms employing its members want to cut wages, health care and other benefits. Cleaners typically make about $13.50 an hour.
Representatives of the cleaning and security firms could not be reached for comment.