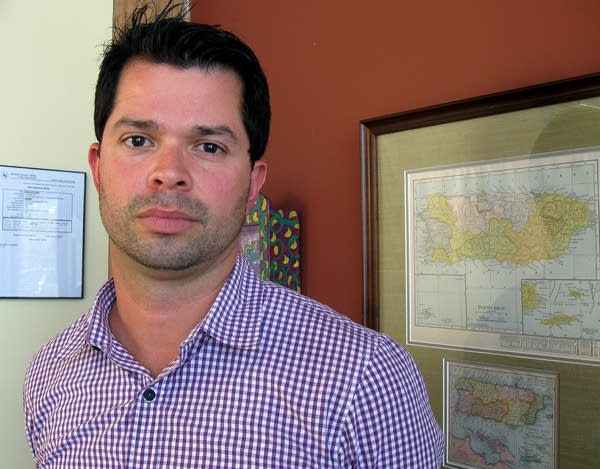 About 4,000 Twin Cities janitors have reached a tentative contract agreement with about a dozen office cleaning companies, averting a possible strike.
However, security guards who are also part of the Service Employees International Union say they will strike at midnight Sunday if no deal is reached.
The janitors will get raises of $1.20 an hour over three years. SEIU Local 26 president Javier Morillo said the extra money will make a big difference for people who are at or just above the federal poverty level.
"These are folks who work full time, who work very difficult jobs," Morillo said. "The purpose of our campaign and our contract negotiations was to highlight their plight, [which] is the plight of so many American workers. So many folks are working harder and making less while nonetheless being full time."
Employers scrapped a plan to move about a thousand full-time janitors to part time, Morillo said. The janitors will vote on the agreement later this week.
Meanwhile, talks between 2,000 security guards and their employers have broken down, Morillo said.
"If we didn't set a deadline, they would never stop negotiating," he said, "because we're just not moving forward with them."
The security guards planned to meet at 1 p.m. Sunday at South High School in Minneapolis to decide details of a strike.
The employers could not be reached for comment.