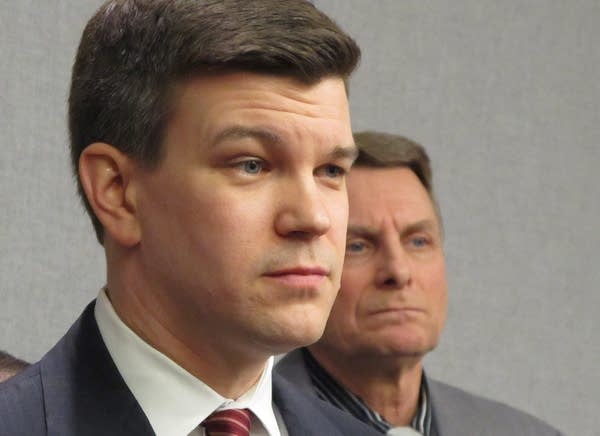 Committees in the Minnesota House and Senate will hold hearings this week on raising the state's minimum wage.
A bill in the Senate would raise the minimum wage for large employers from $6.15 an hour to $7.50 an hour. A House bill would increase the minimum wage for large employers to $8.35 an hour this year, $9.45 next year and $10.55 an hour in 2015.
Rep. Ryan Winkler, DFL-Golden Valley, said he expects to compromise with the author of the Senate bill.
"$10.55 is a starting point, and $7.50 is a starting point. We want to make sure we get it right, so I suspect at some point that we'll be in the middle," Winkler said. "But if you look historically and if the minimum wage kept up with inflation from the 1970s, it would be $11 an hour today. So $10.55 is not outrageous. It just hasn't been there for so long."
Minnesota's minimum wage is lower than the federal minimum wage of $7.25 an hour but does not apply to employees who are not covered by federal law.
The House and Senate bills would also link future minimum wage increases to inflation.
The Minnesota Chamber of Commerce opposes the bills, said Ben Gerber, a chamber staff member, and dislikes the idea of tying the minimum wage to the cost of living.
"Our biggest concern with indexing is that it assumes that just because of inflation that you can charge more for your product, or your good or your services and that's not really the case," Gerber said.
He added that lawmakers should not raise the minimum wage higher than the federal minimum wage of $7.25 an hour.
The state last increased the minimum wage in 2005.