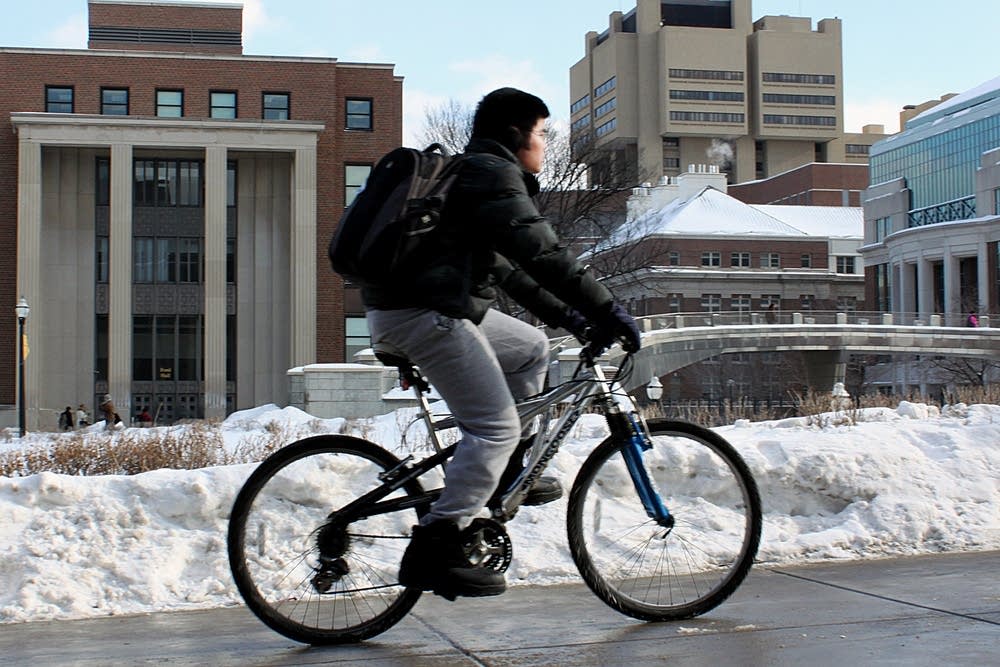 The Twin Cities nonprofit Transit for Livable Communities says bike riding in the metro area has increased by more than 50 percent and walking has increased by 20 percent in the past five years.
Transit for Livable Communities administers a $28 million federal grant that the Twin Cities was awarded in 2007. It funded 42 bicycle and pedestrian improvement projects, including a dozen set to be completed this year. The grant allowed Minneapolis to double its total mileage of bike lanes.
Volunteers counted bikers, walkers and cars at 40 metro locations to gauge whether the projects resulted in more use, said Transit for Livable Communities spokeswoman Hilary Reeves.
"It's on-street data so you can start to say, 'OK, at Lyndale north of Franklin, the share of cars, bikes and peds is this,'" Reeves said. "And see just how much the bike-ped share is."
Reeves added: "We do have here one of the most robust efforts to actually count how many people are using bikes or walking. What we're basically doing is building up a data set that allows you to compare what's the motorized traffic on a given street and what's the non-motorized traffic. And that's the real breakthrough."
She said the data helps traffic engineers plan more efficiently.
The count showed the most popular places to bike are the University of Minnesota and downtown Minneapolis.