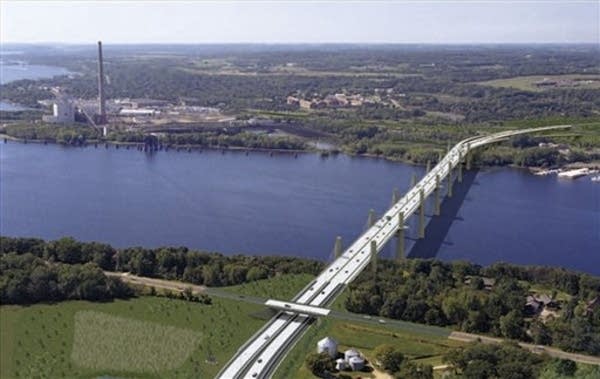 Wisconsin-based Edward Kraemer and Sons has been selected as the contractor for the St. Croix bridge foundation, the Minnesota Department of Transportation announced today.
Foundation work on the new bridge between Oak Park Heights and St. Joseph Township in Wisconsin is expected to begin next month, with completion in 2014.
The contract for more than $36 million will include the building of five river piers to a height of 15-feet above normal river elevation; and eight 9-foot diameter shafts per pier drilled to a depth of 120 feet. A second contract will be issued for the rest of the bridge later this year.
Jon Chiglo, St. Croix Crossing project director, said completing the foundation work "will be a very strong accomplishment to making sure that we can maintain that schedule in 2016 and completion of work in 2016."
The contractor is eligible for incentives if the job is completed ahead of schedule, Chiglo said.
"The construction of elements under water can be more complicated and that is why we really broke this piece out as a separate contract so we could manage the risks associated with that more effectively," he said.