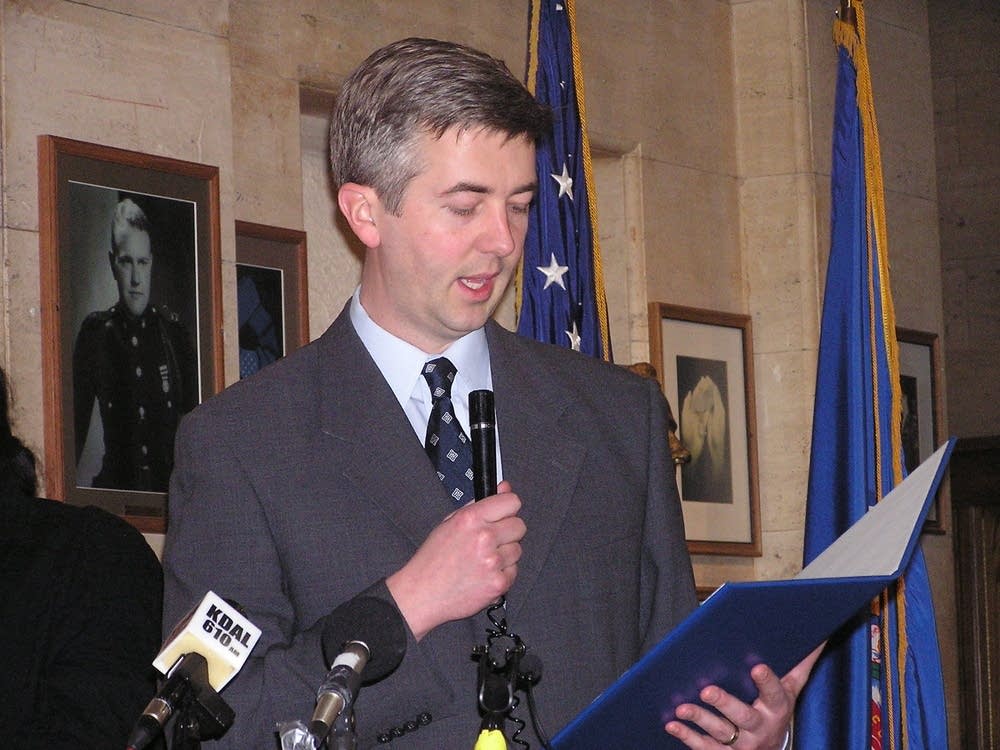 Departing from tradition, Duluth Mayor Don Ness showed a video as he delivered his State of the City address Monday night.
The mayor painted a picture of a mid-sized city that has rebounded from an industrial downturn in the 1980s. Ness hopes the 17-minute video featuring dozens of images of destruction from last summer's flooding reaches a wider audience. The mayor acknowledges that more work is needed to be done to recover from the flood.
"A new economic reality is rapidly approaching," Ness said. "After decades of these natural trends working against cities like Duluth, we're beginning to see a fundamental shift that will give tremendous advantage to our city."
Ness said Duluth is poised to join mid-sized cities that have used their natural beauty to attract a talented workforce, like Boulder, Colo.
"But only if we're prepared to seize the opportunity to promote and enhance our unique advantages, and ensure that Duluth will be able to offer the talent and skills that have become the driving force in job creation," Ness said.
Ness points to new construction projects and hundreds of new jobs created as early signs of what he says may be Duluth's greatest economic expansion since the 1950s. He also highlighted challenges, including a need to restructure the city's budget, and a large unfunded retiree health care liability, as well as the continued flood recovery. He said while public infrastructure is getting repaired, there are many homeowners still in need of help.