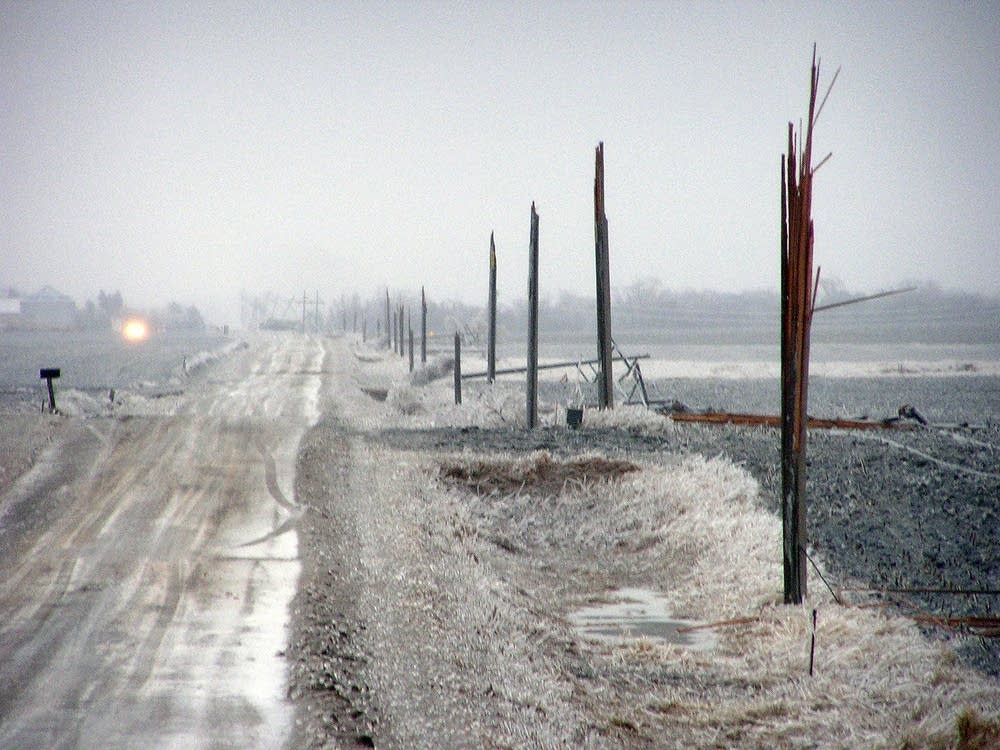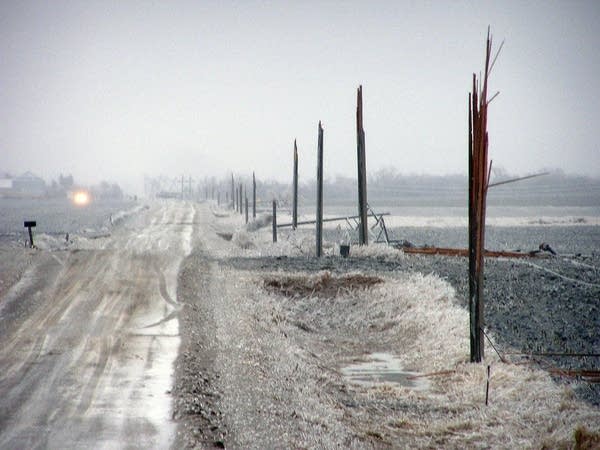 State officials have asked the Federal Emergency Management Agency to assess ice storm damage in southwest Minnesota, the first step towards a possible presidential disaster declaration for the region.
Last week's storm damaged thousands of power poles causing widespread electricity outages. The inch thick ice also snapped so many tree limbs one official said it was raining branches.
Damage in the area must exceed $7.2 million to qualify for federal disaster aid.
Based on past experiences, the FEMA assessment should begin within a week, said Doug Neville, deputy communications director for the Minnesota Department of Public Safety.
FEMA assessment teams will be joined by the state division of Homeland Security and Emergency Management and county officials.
"They'll get on the ground and look at the damage and talk to the counties about the cost of their response and their debris removal and other things to determine if it meets the threshold for the governor to request a presidential declaration," Neville said.
"We've requested the preliminary damage assessments for five counties; its Cottonwood, Jackson, Murray, Nobles and Rock Counties," said Neville.
The assessment will be sent to Gov. Mark Dayton who will decide whether to ask for a presidential disaster declaration. If the area gets that declaration, state agencies will work with FEMA to help storm victims apply for aid.