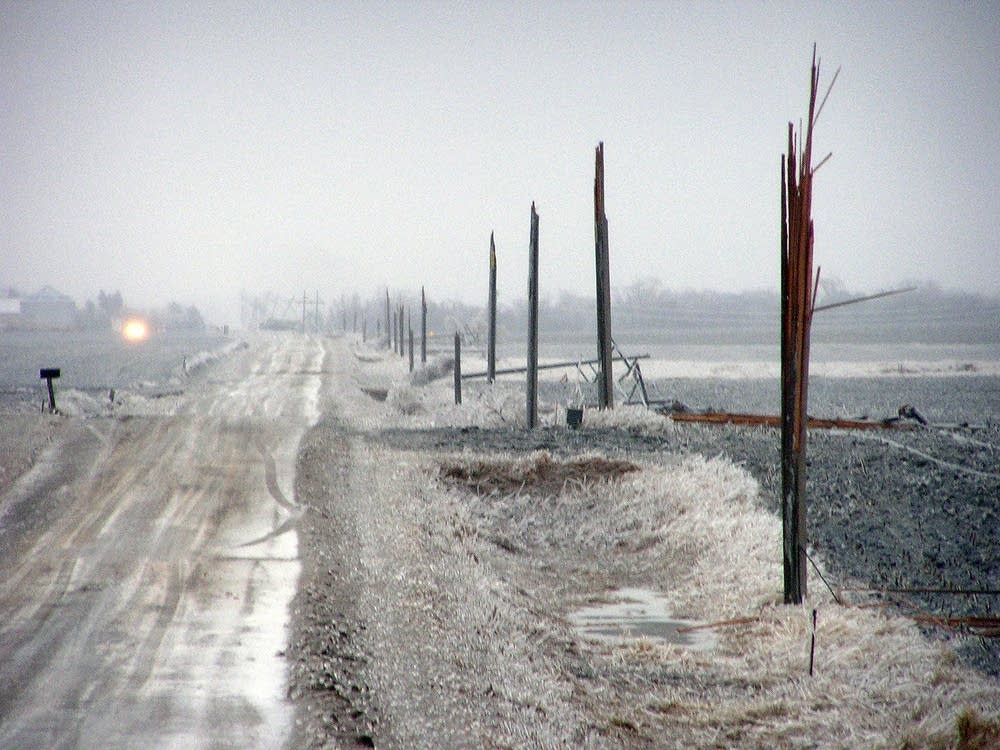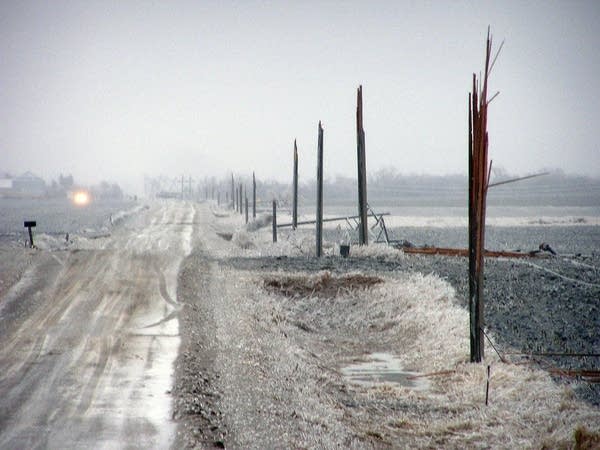 Federal disaster officials will be in southwest Minnesota Tuesday and Wednesday to assess damage from a recent ice storm in that part of the state.
It's the first step of a process which could lead to a disaster declaration for the region. The storm also damaged the power transmission infrastructure. More than 2,000 power line poles were damaged. Damage in hard-hit Nobles County is estimated at about $17 million.
Cleaning up downed tree limbs on city land in Worthington will cost that southwest Minnesota community just over one million dollars, said Craig Clark, city administrator.
"We're looking at about a 50 percent loss of our boulevard trees and our trees in our park," Clark said. "The number that we're talking about is about 2,600 trees that would be lost in our community."
Julie Anderson with the state public safety department said FEMA representatives will meet with state and local officials in Jackson, Nobles, Rock, Cottonwood and Murray counties.
"These state, local and federal teams really want to get an official handle on the damage, so they'll get a good cost estimate," Anderson said.
The damage estimate will go to the governor, who will decide whether to ask for a presidential disaster declaration. A presidential declaration would make federal assistance available to public entities like cities and rural electric cooperatives, but not private homeowners.