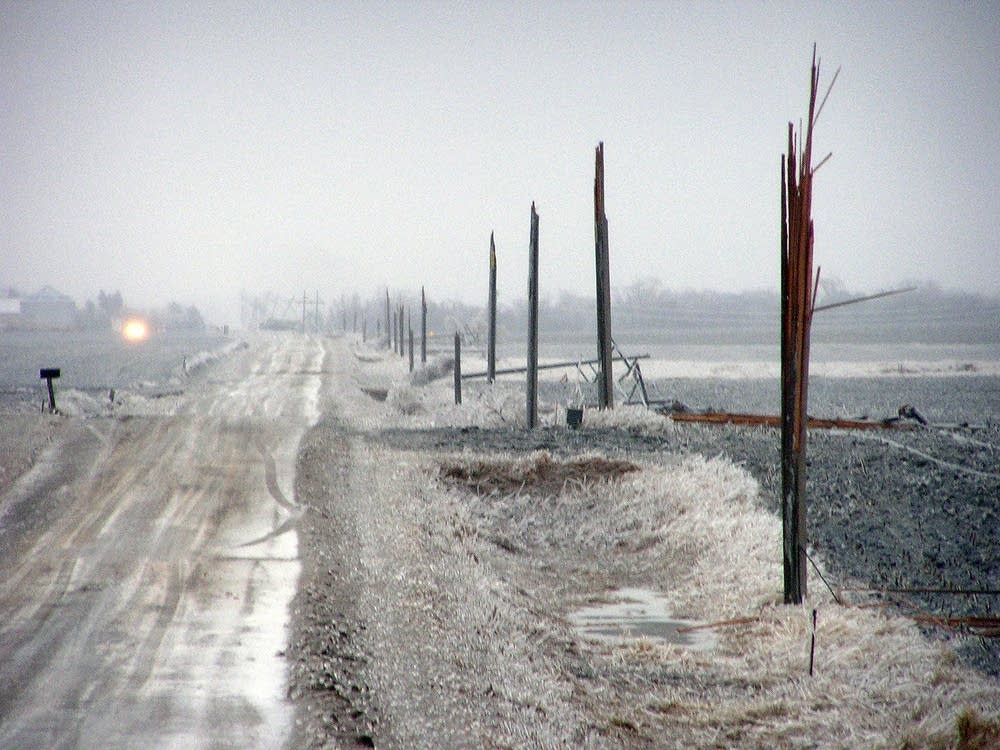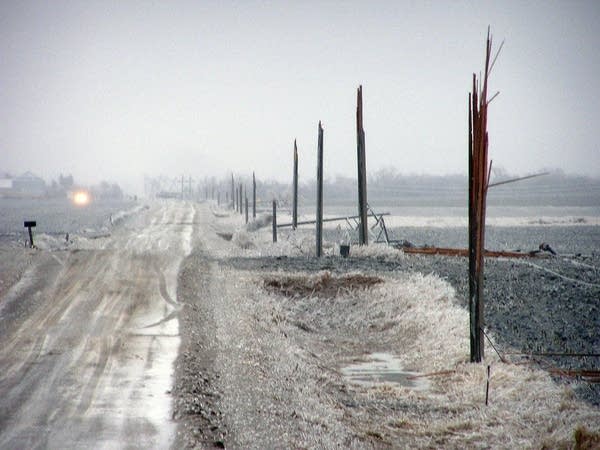 President Barack Obama has declared five southwest Minnesota counties as a major disaster area after an April ice storm.
Cottonwood, Jackson, Murray, Nobles and Rock counties had an estimated $26 million in damage and costs for responding to the storm. April's storm snapped about 3,000 utility poles and damaged more than 800 miles of power lines and left thousands of people without power.
• Photos: April ice storm in SW Minn.
The Federal Emergency Management Agency will pay for about three-quarters of the cost of cleanup and repairs for damaged public structures. Gov. Mark Dayton said the state legislature could approve matching funds before it adjourns later this month.
The preliminary figures from the state Department of Public Safety show the following projected costs and damages:
• Debris removal: $3.2 million
• Emergency protective measures: $3.7 million
• Buildings and equipment: $41,500
• Utilities: $19 million
• Parks, recreational facilities and other facilities: $60,550