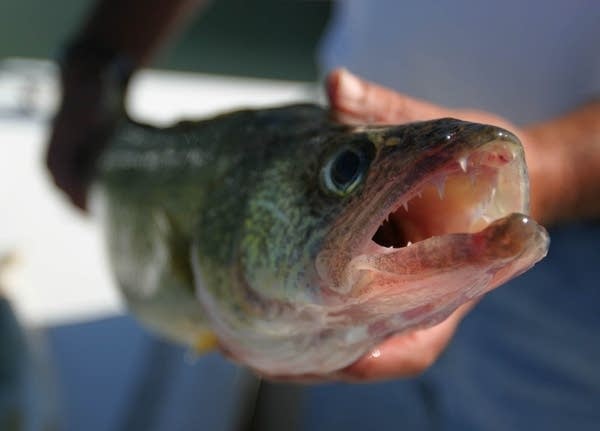 Saturday is opening day across the state for walleye fishing, and fishing license sales are down by about a third.
Officials with the Department of Natural Resources say the cool, late spring is to blame.
"We usually have around 250,000 to 300,000 sold by this time, and we're just under 200,000 right now," said Jenifer Wical of the DNR's Fish and Wildlife Division. "The weather has been so poor and, even the garden season is down and lagging, too. We're hoping that we'll get some sunny weather and we'll get to keep it for awhile so people can get out on the water."
The DNR has several new license options available this year. Anglers who only want to fish for a weekend can buy a 72-hour license for $12, which is less than half the cost of a full season license.
DNR officials expect license sales will pick up after all of the ice melts off of northern Minnesota lakes.
"People are just waiting," Wical said. "They're just waiting for that time, for that weekend that they're going to be able to get out. And I'm certain that the numbers will bounce back up again."