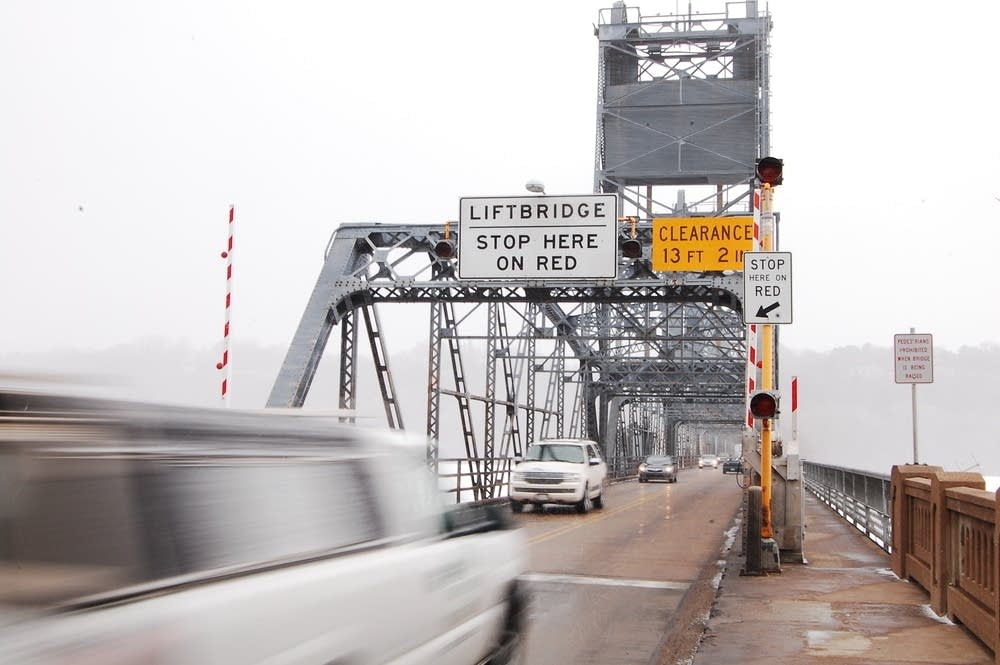 It may be a week before repairs can be made to a broken cable on the Stillwater Lift Bridge, according to state transportation officials.
The bridge has been stuck in the down position after the cable snapped Sunday evening as the span was being lowered into place for road and pedestrian traffic.
Officials with the Minnesota Department of Transportation had initially believed repairs could be made quickly. Spokesman Kent Barnard said that a replacement cable was located in the Twin Cities area, but before installing it, MnDOT wanted to know why the cable failed in the first place.
Barnard said the broken cable dates to a 2005 rehabilitation project on the bridge, and was relatively new.
Barnard said that it will take an additional week to get the bridge working again.
In the meantime, the bridge's operable span will remain in the down position. In that position, it blocks the passage of boats that are too tall to fit underneath. Vehicle transportation over the bridge remains open.
The 10-span bridge dates back to 1931 and underwent a major rehabilitation in 2012. That $3.5 million dollar project took three months and involved fixing mechanical and electrical components of the bridge, as well as structural elements and pavement.