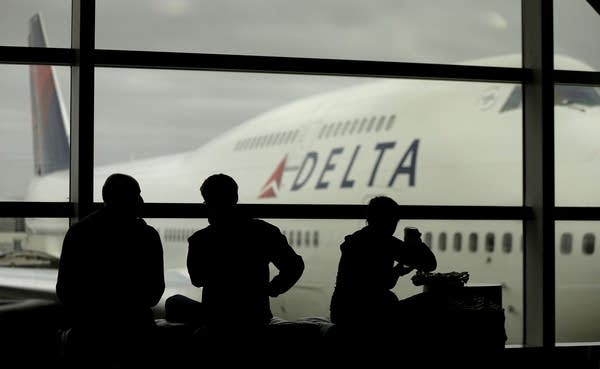 Travel experts say a big fine levied on Delta Air Lines shows that consumers should be familiar with airline bumping rules to protect themselves.
Federal regulators recently fined Delta $750,000 for involuntarily bumping passengers from overbooked flights.
Passengers bumped involuntarily may be entitled to cash compensation equal to two or four times the value of their tickets, said Terry Trippler, president of The Plane Rules. The maximum is $1,300, depending on the value of the tickets and how long the travel is delayed.
The airline also owes alternate flights to travelers who are inconvenienced. Many travelers volunteer to be bumped, but Trippler said passengers should carefully weigh the value of the travel certificate or other offers the airline makes.
"Find out for how long is a certificate good," Trippler said. "Are there any blackout dates? Can this certificate be given to another person to use? Make sure you read the voucher before you accept it."
Travelers should be ready to negotiate when airlines look for people willing to be bumped, Trippler said.
"Ask for more money, more travel vouchers, because it's between you and the airline trying to make a deal," he said.
What about travelers who really don't want to be bumped? "Be there early and ready to talk and talk and talk until you get your seat assignment," said Tom Parsons of BestFares.com.
Airlines are required to make enticing offers to get people to give up seats. So someone who doesn't want to be bumped can pressure a carrier to sweeten offers, he said.
Last year, about 540,000 travelers were voluntarily bumped; 59,000 were booted without their consent.