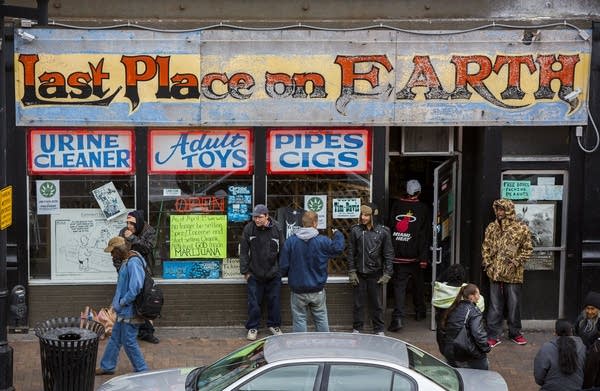 A federal magistrate judge in Duluth is expected to decide Monday whether the owner of a controversial head shop has to apply for a city license to sell synthetic drugs.
Jim Carlson, owner of Last Place on Earth in Duluth, faces city, state and federal lawsuits all trying to stop the sale of the synthetic drugs.
Most recently the Duluth City Council passed an ordinance requiring any seller of the products, often called "incense" or "spice," to first apply for a license. Carlson sued, arguing the law is unconstitutional because it would force him to incriminate himself.
Carlson's attorney, David Malban, spoke after the hearing on Friday.
"It violates his Fifth Amendment obligations," Malban said. "And clearly the court got our argument here today that nothing in the public sphere trumps violating one of your core constitutional rights."
Duluth attorneys argue that it is not self-incriminating but merely applying for a license.
"There's no constitutional right to continue to do illegal activity," said City Attorney Gunnar Johnson. "And if that is what's going on here, there's no constitutional right to that."
A preliminary decision is expected Monday. In the meantime, Carlson has stopped selling synthetic drugs at his store.