Forty years ago, Jamie Juenemann helped his father build a bridge across the Little Stewart River to reach their house on an 80-acre chunk of forest. He still has a plaque his brother made that they nailed to the bridge.
When 10 inches of rain fell in 24 hours last June, the surging river eroded the stream banks supporting the bridge, and the homemade structure collapsed.
Like many others who suffered flood damage, the Juenemanns applied for a low-interest federal loan through the Small Business Administration. They qualified for $48,000. But a new bridge would cost at least $120,000.
"We were thinking, my God, we're never going to be able to afford that," Jamie Jenemann said. "It was incredibly stressful."
More than a year after torrential rainfall led to massive flooding in northeast Minnesota, many people are still struggling to piece together small loans, grants and savings to repair their homes. Meanwhile another pool of money has funded some fairly expensive projects to repair erosion damage near lakes and streams.
Juenemann learned his family would receive $105,000 in funding from the Minnesota Board of Water and Soil Resources to rebuild the bridge. The agency focuses on erosion and sediment control, mainly on private lands, for flood recovery projects that aren't otherwise covered by federal or state funds.
"Where we can solve an erosion and sediment problem, and at the same time protect water quality, protect fisheries habitat, and protect private infrastructure as well, that's a multi-win situation," said Al Kean, the agency's chief engineer.
Kean said the Juenemann's bridge project accomplished all those goals. The Stewart River is a designated trout stream, one of the few North Shore rivers where steelhead are still able to swim to the headwaters to spawn. He said state legislators appropriated $11 million so that the Board of Water and Soil Resources board could help flood victims in emergency situations.
So far about $8.6 million has been allocated to 122 projects, the lion's share in the Duluth area. Many are small awards of a couple thousand dollars. But some are well over $100,000. That compares to homeowners with flood damage who could receive a maximum of $40,000 through the state's Quick Start loan program.
Dorothy Johnson, who lives on a bluff 60 feet over Lake Superior's shore in Duluth, saw about 12 feet of her manicured yard disappear into the lake during last summer's flooding.
"Everything was gone the next day," she said.
Johnson estimates she spent about $30,000 trying to control erosion on her property before the flood. She replaced the clay under her lawn with more porous soil to soak up rainwater. She installed fabric and metal meshing to try to stabilize the bluff. She felt it was important to minimize runoff that carries pollution into the lake.
"So I was happy when it was done, and absolutely heartsick when it all went down," Johnson said.
If nothing is done to Johnson's lakeshore, it will continue to erode away, said R.C. Boheim, who manages the South St. Louis Soil and Water Conservation District. So his agency plans to spend $187,500 to stabilize the bank.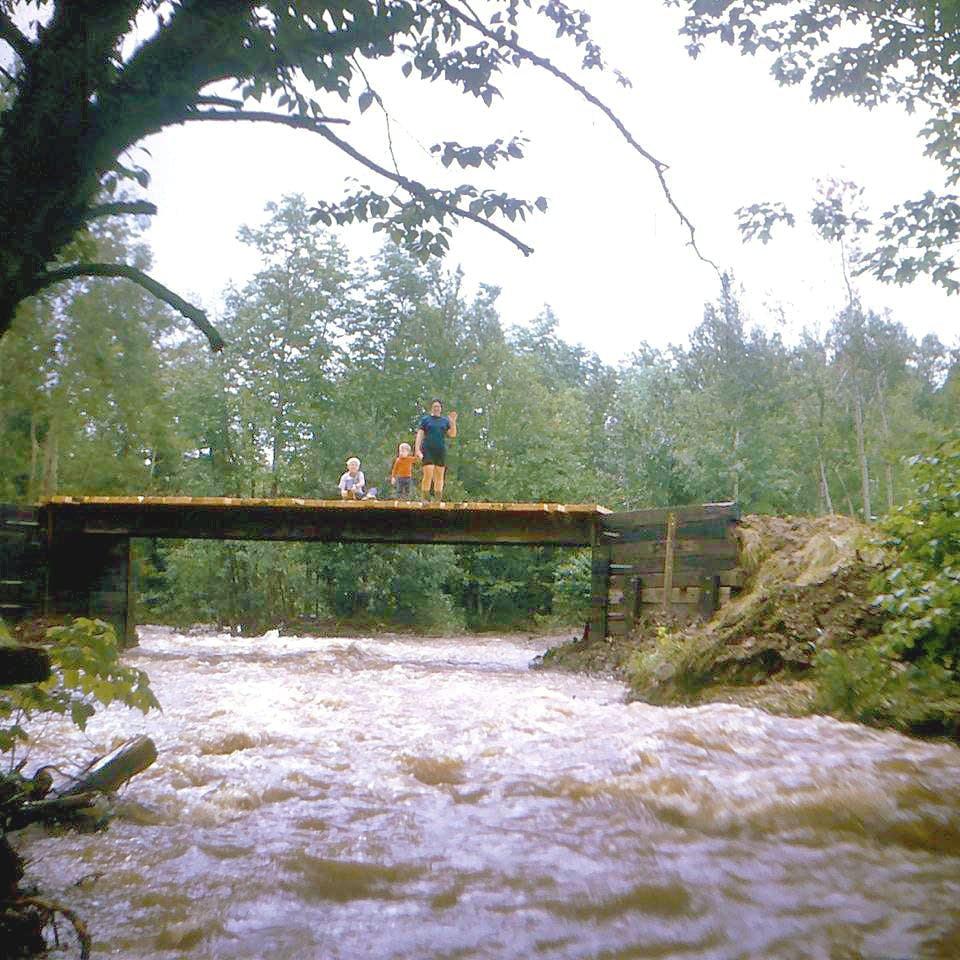 "The Lake Superior projects are very, very costly," Boheim said. "But we have a very important resource from the water quality standpoint, then we have folks who live in their dream homes that really in some cases are literally in danger. It's worth the service to the lake and the landowners."
Dorothy Johnson said while the state funding will be spent on her property, it has broader benefits.
"This is not just funding for a hanky swank landscape on Lake Superior," she said. "This is a very, very dangerous cliff, and with every single rainfall the erosion continues and pollutes the lake."
The local Soil and Water Conservation District aims to complete the project this fall. The Board of Water and Soil Resources estimates it has another $11 million worth of projects that still have not received state flood relief funding. Agency officials hope that unspent recovery funds will be reallocated to help meet those needs.
10 MOST EXPENSIVE FLOOD RECOVERY PROJECTS FUNDED BY THE MINNESOTA BOARD OF WATER AND SOIL RESOURCES
1.
$625,000
Lake Superior erosion
Duluth
2.
$375,000
50' streambank erosion
St. Louis County
3.
$341,481
Major washouts above city roads and trails
Duluth
4.
$277,778
10' deep sinkhole
Duluth
5.
$240,000
Streambank failure threatening six homes
Pine County
6.
$210,000
Bank stabilization to protect road and creek
Duluth
7.
$203,750
Eroding streambank threatening road
Duluth
8.
$187,500
Lake Superior shoreline erosion
Duluth
9.
$187,500
Damage behind retaining walls
Duluth
10.
$187,500
Slumping, landslide, river changed course
St. Louis County