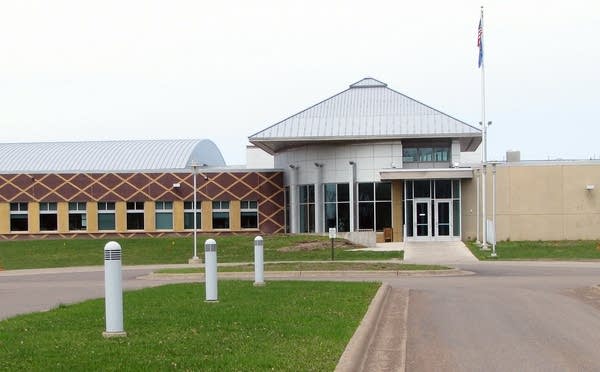 Legalizing same sex marriage has raised a host of questions for Minnesota officials -- from the relatively simple, like how to replace the words "husband" and "wife" on forms, to the more complicated, such as whether two incarcerated people can marry.
The state's answer to that second question is "no."
"I'm not assuming that all marriages are sexual in their very being but that certainly is -- I think most people in society assume-- that's a component of a relationship, and that's a problem for us because sex is not allowed in our correctional facilities," said John King, Minnesota Department of Corrections assistant commissioner of the facility services division.
• Sex offenders at treatment facility OK to marry, state says
Still, the agency has to consider the possibility that two inmates may want to marry. King says such marriages would jeopardize security, in part because people in prison could be threatened by other inmates into marriage, giving them access to assets.
Chuck Samuelson, the ACLU of Minnesota's executive director, disagrees with the correction department's decision not to allow inmate marriages.
"That would be illegal," he said.
The Minnesota Department of Corrections says no same sex couples in the prison system have requested to marry.
But there are other people in state custody who have come forward. And, for them, the issue is murkier.
People in the Minnesota Sex Offender Program have served prison sentences for their crimes, and are committed to state custody because county judges believe they're a danger to society. The roughly 600 people are held indefinitely for voluntary treatment at prison-like facilities in Moose Lake and St. Peter operated by the state Department of Human Services.
Three couples in the program have asked to marry. Nicholas Luhmann and Thomas Bolter are among them. Both of them are housed at Moose Lake. They realize how unusual it may sound -- that two convicted sex offenders want to marry -- but Bolter says they have a good reason.
"I have medical issues going on with my kidneys. We want the security that if anything were to happen to me, that Nic would have the call on it, since I don't have contact with my family. Nic would have the say of 'pull the plug, keep the plug in.' I truly believe he has my best interests at heart," Bolter said.
Bolter and Luhmann contacted Carlton County Recorder Kristine Basilici to see how they could apply for a marriage license. She says she told them the license can't be issued by mail. That isn't a problem when an offender marries someone on the outside because the non-incarcerated person can make the trip to county offices.
But, "one of the applicants has to appear here. It's across the board," Basilici said.
In July, Luhmann and Bolter began submitting requests to officials, asking how they could arrange a trip to the Carlton County Recorder's Office. The couple offered to pay for the transportation.
"The responses are as follows: 'MSOP provides transport as outlined in the transport policy. Your request does not fall within that policy therefore your transport request is being denied," Bolter said.
Besides that, the human services department says its transportation policy doesn't allow officials to transport offenders for personal business. The agency does, however, take people in the program to doctor's appointments or for visits to the local motor vehicle office. A class action suit now before a federal judge claims Minnesota's sex offender program is unconstitutional in part because only one person has been successfully released. Attorney Dan Gustafson says he could also argue the department of human services is denying people the right to marry by denying them transportation.
"Perhaps this will be added as a claim if somebody's denied the right to marriage. One of the main components of our lawsuit is that the conditions of confinement there are more restrictive than are necessary to secure the facility and provide the adequate treatment that they need," he said.
In light of the new law allowing same-sex marriage, the human services department says it's reviewing its policies, including its transportation policy.