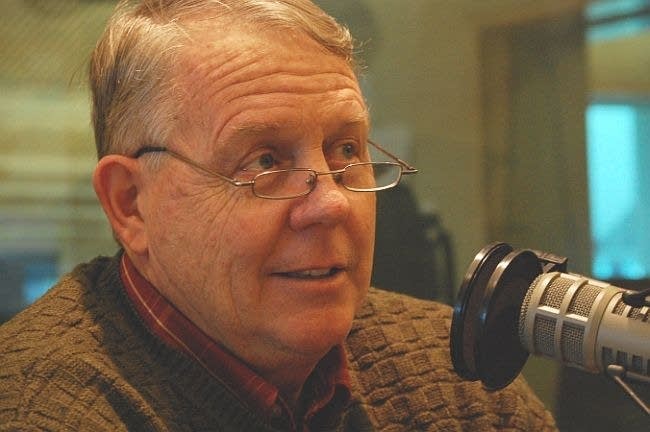 In this week's conversation with Cathy Wurzer, University of Minnesota Climatologist Mark Seeley offered details of October's weather. He says:
"A very warm first half of October gave way to a cooler than normal second half of the month. The second half brought multiple season ending frosts to virtually all areas of the state. Mean temperatures for the month ranged from plus or minus 1 degrees of normal among most observers. Extreme temperatures for the month ranged from 8 degrees F at Camp Norris in Lake of the Woods County (Oct 29) to 86 degrees F at Madison in Lac QuiParle County (Oct 1)."
Seeley says he was surprised by a recommendation from the Mayo Clinic's Dr. Sheldon Sheps. Seeley says:
"My wife Cindy noticed an article this week by Dr. Sheldon Sheps, emeritus doctor from the Mayo Clinic who writes educational pieces. As winter type weather settles in this month it might be worth paying attention to your blood pressure, especially if you take medication to control it, or you are over 65 years old. Dr. Sheps writes:
"'Blood pressure generally is higher in the winter and lower in the summer. That's because low temperatures cause your blood vessels to narrow ¬ which increases blood pressure because more pressure is needed to force blood through your narrowed veins and arteries. In addition to cold weather, blood pressure may also be affected by a sudden change in weather patterns, such as a weather front or a storm. Your body ¬ and blood vessels ¬ may react to abrupt changes in humidity, atmospheric pressure, cloud cover or wind in much the same way it reacts to cold. These weather-related variations in blood pressure are more common in people age 65 and older. Other seasonal causes of higher blood pressure include weight gain and decreased physical activity in winter. If you have high blood pressure already, continue to monitor your blood pressure readings as the seasons change and talk to your doctor. Your doctor may recommend changing the dose of your blood pressure medication or switching to another medication. Don't make any changes to your medications without talking to your doctor.'
"Good advice worth noting," Seeley says.