Photos: Minneapolis building explodes; firefighters work in brutal conditions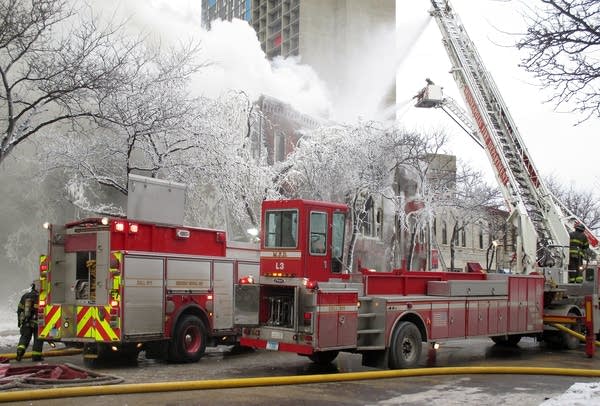 An explosion ripped through a three-story building in the Cedar Riverside neighborhood of Minneapolis New Year's Day morning, igniting a three-alarm fire and sending more than a dozen people to area hospitals.
When firefighters arrived at 516 Cedar Ave. S. shortly after 8 a.m., they found bodies in the street, Fire Chief John Fruetel said. Then they set to work battling the blaze in brutally cold conditions. 
• More: Building explosion, fire rock Minneapolis neighborhood
Gallery
9 of 9
1 of 9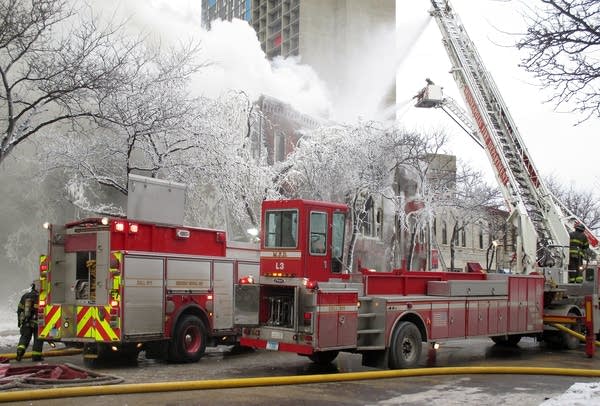 2 of 9