Man charged in death of security hospital patient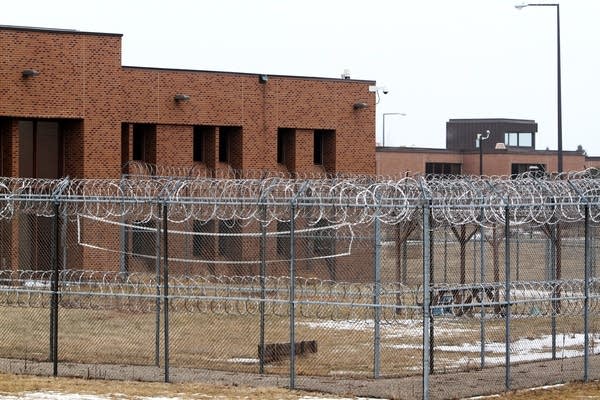 A mentally ill patient at the Minnesota Security Hospital was charged with murder Friday, accused of stomping on another patient's head as many as 30 times because he was angry at staff and felt he needed to assault someone to get their attention, a criminal complaint said.
Darnell Dee Whitefeather, 31, was charged with two counts of second-degree murder and one count of third-degree murder in Wednesday's death of Michael Francis Douglas.
Douglas, who had been convicted of murder in the 1990s, was found lying in his room Wednesday night with severe head trauma. He died of his injuries.
Scott Cutcher, Nicollet County's public defender, said his office had not received any paperwork by Friday afternoon and he had no comment.
According to the criminal complaint, Whitefeather told police he was angry with staff because he wanted to see a doctor.
"Defendant ... concluded that in order to get staff attention, he needed to assault someone, and he selected Douglas," the complaint said.
Before you keep reading ...
MPR News is made by Members. Gifts from individuals fuel the programs that you and your neighbors rely on. Donate today to power news, analysis, and community conversations for all.
Whitefeather told police he had no prior issues with Douglas, but at about 6 p.m. Wednesday he entered Douglas' room and punched him in the face. Whitefeather told police that when Douglas fell to the floor, he stomped on Douglas' head maybe 30 times, the complaint said.
The charges say that at about 7:30 p.m., Whitefeather told a security counselor he wanted to see a doctor, and when he was referred to nursing staff, he said: "How do you guys expect me not to hurt people if you don't help me?"
Another security counselor heard Whitefeather say he had done "something bad" and "had to get his anger out," the complaint said.
Another security counselor told police that at one point Whitefeather had asked for laundry detergent. After hearing of the assault, this security counselor found tennis shoes that appeared to have blood on them in a washing machine.
The Minnesota Security Hospital is the state's largest psychiatric facility and serves people who are committed as mentally ill or mentally ill and dangerous.
Department of Human Services Deputy Commissioner Anne Barry said in a statement Thursday that Douglas' death was under review. A joint commission that accredits health care organizations is also analyzing how something like this could have happened.
The department declined to comment on the statements Whitefeather gave to police.
According to his commitment order in Beltrami County District Court, Whitefeather suffers from paranoid schizophrenia that "has severely-disordered his thought process resulting in bizarre and aggressive behaviors."
He was committed in October as a mentally ill person after a judge found him incompetent to stand trial on a burglary charge. Friday's criminal complaint says he moved to the unit where the assault took place about two weeks ago, the unit for the most dangerous patients.
He also has a prior history of violence, including stealing a pickup truck on the Red Lake Indian Reservation at knifepoint and hitting a man in the head with a metal pipe after kicking in the door to his home.
Douglas was committed in December as mentally ill and dangerous.
According to court documents from Blue Earth County, Douglas and an accomplice tied up a man and killed him with a hammer during a 1991 burglary. He was released from prison in January 2013, but was brought back into jail for violating terms of his provisional release. He had problems taking his medication and had made aggressive statements that led to his commitment, court documents show.
The Minnesota Security Hospital has had a series of management lapses in recent years. Human Services Commissioner Lucinda Jesson placed the hospital on conditional license status in 2011 after reviewing several cases of patient maltreatment, and Gov. Mark Dayton said the hospital was in "crisis" after he visited in 2012.