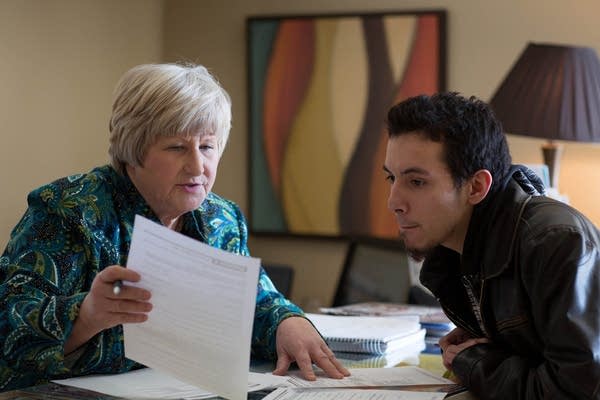 Consumers who make a good faith effort to enroll in health coverage through Minnesota's online insurance marketplace can avoid a penalty even if they don't complete the process by the deadline of midnight March 31, MNsure officials said Monday.
Until now, agency officials have said consumers had to select and pay for a plan by the deadline.
But given a likely rush of last minute enrollments, MNsure will offer an extension for consumers who have started the process but couldn't finish before the clock runs out, MNsure interim CEO Scott Leitz said.
"We sort of liken it to being in line to vote and the polls close you're able to go ahead and vote because you were in line to do so," he said.
The state's health insurers support the change, said Julie Brunner, executive director of the Minnesota Council of Health Plans.
"We know that a lot of people have attempted to enroll in [the] exchange and have had difficulties. I mean, that's been well-publicized," she said. "The health plans want as many people to get coverage as possible. I mean, it's one of the fundamental pillars of the Affordable Care Act."
Consumers will need some documentation that they tried to enroll, by setting up a MNsure account, for example. Those not sure if MNsure has them in the system, should fill out an Enrollment Attempt Form on its website or call the MNsure contact center.