The future of MNsure oversight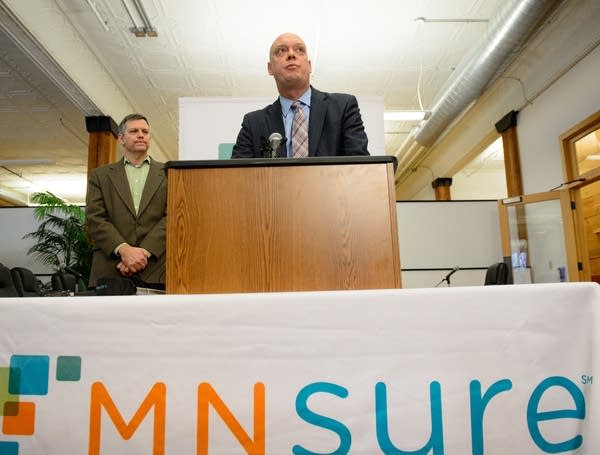 As MNsure wraps up its second annual health insurance open enrollment period, numerous proposals are floating around the legislature this session concerning the agency's future.
MNsure is in its second enrollment period, and it has a goal of signing up 67,000 people for private insurance this year.
On The Daily Circuit, we talk about those proposals and what we've learned about the state-run health insurance exchange.
Have you tried to enroll in MNsure this period? What was your experience like? Leave your comments below.
Gain a Better Understanding of Today
MPR News is not just a listener supported source of information, it's a resource where listeners are supported. We take you beyond the headlines to the world we share in Minnesota. Become a sustainer today to fuel MPR News all year long.