Trader Joe's a go for downtown Minneapolis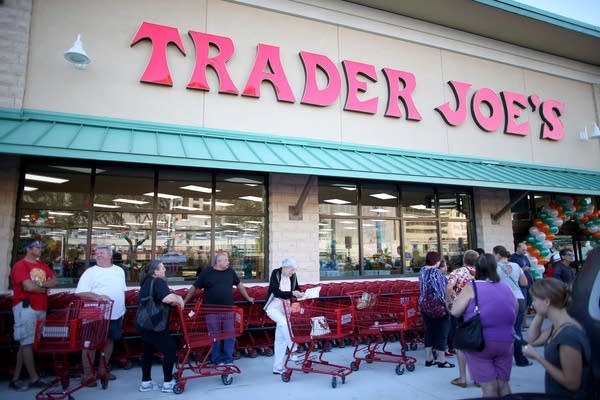 The Trader Joe's chain of grocery stores confirmed Tuesday it will open a store not far from the new Vikings stadium in Minneapolis.
Trader Joe's says the 10,700 square foot store will occupy the ground floor of a new apartment development at Washington Avenue S. and Chicago Avenue S.
Company officials say they expect the store to open in the first half of 2017. It would be the third chain grocery store in downtown Minneapolis, joining Whole Foods and a Lunds & Byerlys, but the first Trader Joe's in Minneapolis.
The California-based chain says it will also open a 1,600 square foot wine shop next door, and plans to have about 72 dedicated parking spaces for customers.