Duluth drownings highlight dangers of rip currents
Conditions at the Park Point Beach in Duluth Thursday were ideal for the formation of rip currents.
A powerful rip current that day swept away a man and his 10-year-old daughter, drowning them on the Lake Superior beach, despite a decade-long effort in Duluth to warn swimmers of the dangers.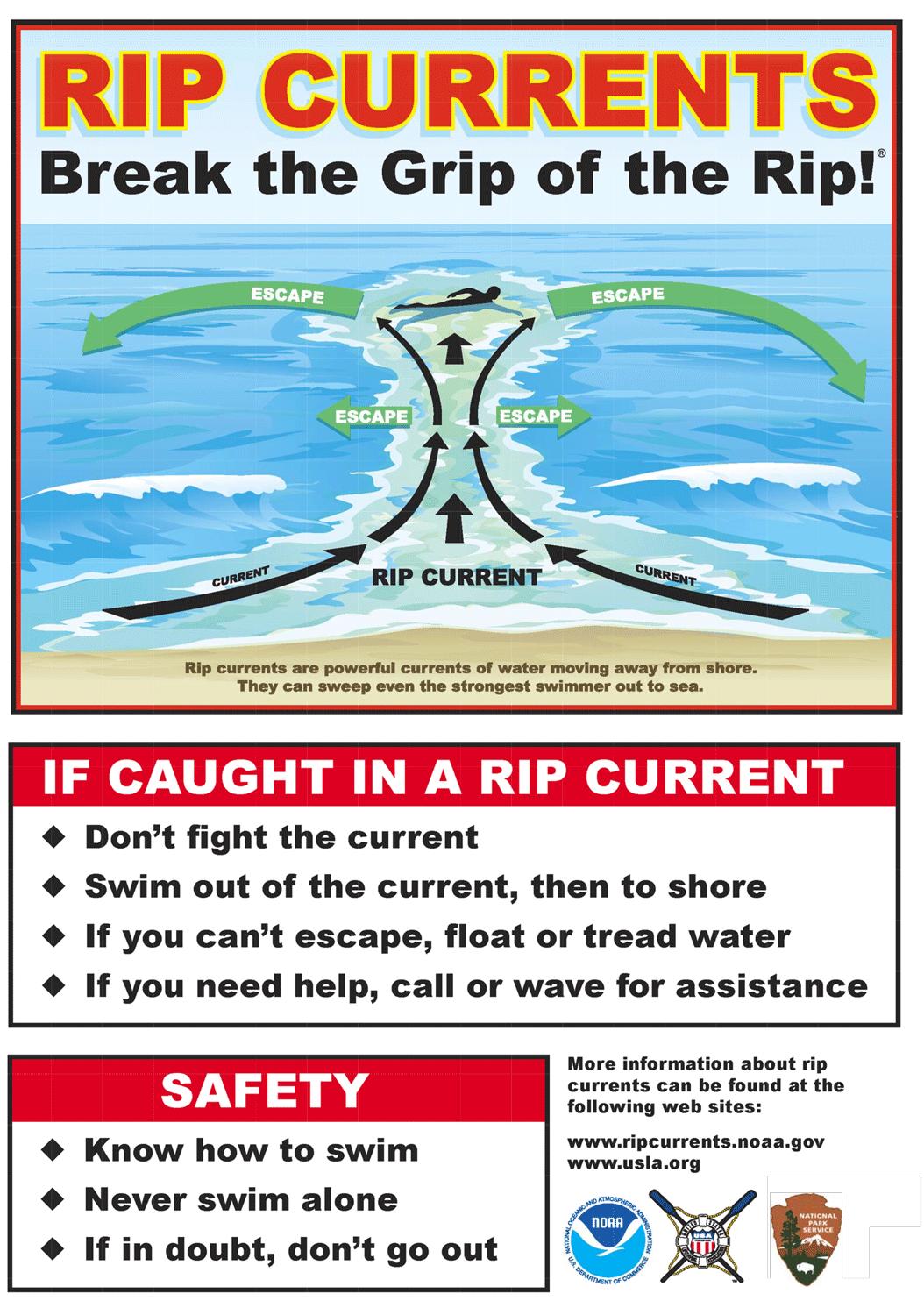 An east wind pushed waves 6 to 7 feet high before they crashed into the sandy beach.
"I happened to be in one of the boats, and I'll tell you this, the waves were immense," said St. Louis County Undersheriff Dave Phillips, who was among the rescue crews called to the scene.
Grow the Future of Public Media
MPR News is supported by Members. Gifts from individuals power everything you find here. Make a gift of any amount today to become a Member!
Phillips said the daughter and sister of the victims, Lily Elizabeth Fuglie of Hudson, Wis., and her father, Ryan Paul Fuglie of Osceola, Wis., confirmed the swimmers were pulled out into the lake.
"Somewhere along the way it appears they were swept away by a rip current," he said. "And once you get into a rip current, it's impossible to swim back to shore."
The only way to get out is to swim parallel to shore until the swimmer is free of the current. But Phillips said Thursday that would have been especially difficult because of the huge waves.
Rip currents are formed when large waves crash into the beach over a shallow sand bar and into shore. The water builds up near the beach as the waves continue to come, until eventually, all that water has to go somewhere.
"What it does is it rips through that sand bar, or it follows an old channel that had already been ripped through, and all that water that built up near the shore, starts rushing out through this narrow channel, back out into the lake," said Jesse Schomberg, coastal communities and land use planning educator for Minnesota Sea Grant in Duluth.
Those channels of water are fairly narrow, typically only 50 to 100 feet across. "But they're really fast. Faster than Michael Phelps. Faster than an Olympic swimmer," said Schomberg.
Video: Rip currents on Lake Superior
These are the first drownings caused by rip currents on Park Point since 2003, when a young man died, and six others nearly drowned.
"That was a big wake-up call," Schomberg said. "It was the first realization that, yeah, these really are rip currents, they're not undertows, they're not drop-offs."
Since then, Sea Grant staff have visited area schools to educate young people about the dangers of rip currents. They created a website that gives daily updated information on beach conditions.
In 2007 the National Weather Service began issuing surf zone forecasts. Now, when the wind and wave conditions are ripe for rip currents to form, the Duluth Fire Department will issue a red flag warning on Park Point beaches, signaling swimmers to stay out of the water.
A couple years ago they even added an electronic sign to notify people.
"So essentially everybody coming across the lift bridge has this big electronic sign staring them in the face, that tells them what the conditions are that day," Schomberg said.
Surveys conducted by Minnesota Sea Grant show most locals know about the risk of rip currents, but a lot of tourists and visitors from outside Duluth don't.
Niki Whittet runs a summer camp for kids and visits the beach every other Friday during the summer.
She swam at Park Point the day after the drownings. She said she pays attention to the rip current forecast, and checks the website, but she didn't realize they could be deadly.
"We actually didn't tell any of the kids. But we're keeping a really close eye on them, because it is a little scary."
Officials stress that when conditions are safe, Park Point beaches are an incredible place to swim. But Phillips said it's important to respect the power of Lake Superior.
"If people can just have awareness about what these powerful, powerful seas can do, and the memory of that ends up saving lives, then that can be some good."
FAQ: What you need to know about rip currents
By Nancy Yang | MPR News
More than 100 people die annually from rip currents in the country, according to the United States Lifesaving Association. Rip currents account for more than 80 percent of rescues by surf beach lifeguards.
Here's a quick glance at what they are and what to do if you're ever caught in one.
What is a rip current?
They are powerful and fast-moving channels of water flowing away from the shore that can pull even strong swimmers away from land. They can occur at any beach with breaking waves, including the Great Lakes. Click here for more information on rip currents in Lake Superior.
How do I spot a rip current?
It can be difficult for the average beachgoer to identify but watch for these signs. Note that one or more — or none — may be visible, and that the absence of any of these clues doesn't necessarily mean the water is safe. Check the latest forecast for local beach conditions and warnings.
• a channel of churning, choppy water
• an area with notable differences in water color
• a line of foam, seaweed or debris moving steadily seaward
• a break in the incoming wave pattern
What should I do if I get caught in one?
Whatever you do, don't fight the current. In some cases, they've been measured to move as fast as 8 feet per second, meaning even an Olympic swimmer probably wouldn't be able to compete with the current.
• Swim parallel to the shoreline until you are out of the rip current, then swim at an angle away from the current and toward the shore.
• If you can't escape, try to float or calmly tread water. Rip currents can be as narrow as 10 to 20 feet, though some may be wider. Length also varies but they generally begin to slow down as they move offshore. When out of the current, swim toward shore.
• If unable to reach shore, face the shore, wave your arms and yell for help.
• If you see someone caught in a rip current, do not try to rescue them; many people drown trying to help. Instead, flag a lifeguard or call 911. Throw the victim something that floats and try to yell instructions on how to escape.