Why teachers are demanding change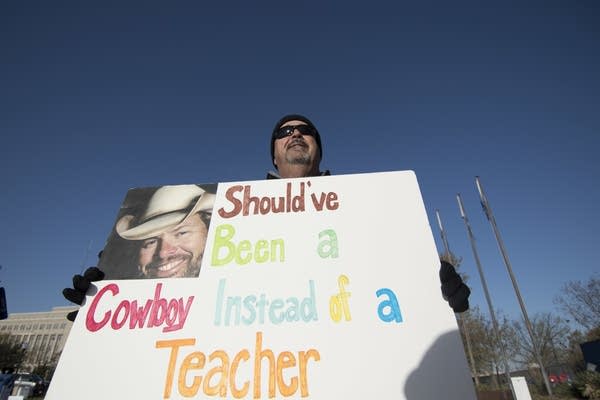 A wave of teacher protests has swept the country in recent months, including strikes in West Virginia, and demonstrations in Oklahoma, Kentucky and Arizona. Teachers are demanding higher salaries, better retirement benefits, smaller class sizes, and more. This wave of political engagement comes after years of what some call a "war on teachers." It also comes at a moment when the Supreme Court will soon decide a case that might weaken public unions.
MPR Host Kerri Miller asked two education scholars why this movement is happening now.
Guest: Jon Shelton, assistant professor, democracy and justice studies at the University of Wisconsin-Green Bay.
Guest: Richard Ingersoll, professor of education and sociology at the University of Pennsylvania.