PHOENIX (AP) - Kirby Puckett was in critical condition Monday after surgery for a stroke, and the Minnesota Twins asked fans to pray for the Hall of Fame outfielder.
Puckett, who led the Twins to two World Series championships before his career was cut short by glaucoma, was stricken Sunday at his Arizona home.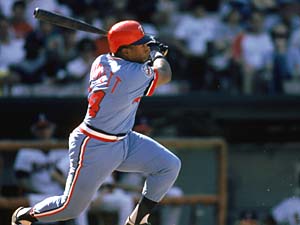 Puckett, 44, remained in intensive care at St. Joseph's Hospital and Medical Center, hospital spokeswoman Kimberly Lodge said.
Puckett was moved to the hospital after undergoing surgery at Scottsdale Healthcare Osborn.
"Tough day," former Twins manager Tom Kelly said Monday at the Twins' training camp. "It could get worse."
A day earlier, Ron Shapiro, who was Puckett's agent, said he had been in contact with Puckett's family.
"We're all praying for his recovery," Shapiro said.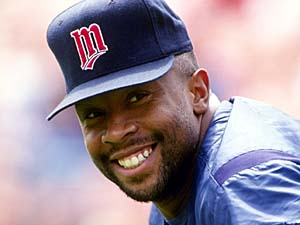 Twins center fielder Torii Hunter sat out Minnesota's exhibition game against the Red Sox after learning of Puckett's stroke.
Said manager Ron Gardenhire: "Our hearts and our prayers are all with Puck. We know it's a tough situation out there."
Puckett, who broke in with Minnesota in 1984, had a career batting average of .318 and carried the Twins to World Series titles in 1987 and 1991.
Glaucoma forced the Gold Glove center fielder and 10-time All-Star to retire in 1996 after 12 seasons with the Twins when he went blind in one eye.
Three years ago, he was cleared of assault charges after being accused of groping a woman at a Twin Cities restaurant.
Puckett has maintained relationships with many people in the Twins' organization. The team tried unsuccessfully to get him to come to spring training as a special instructor this year, something he hasn't done since 2002.
Another former Twins great, Tony Oliva, a special instructor during spring training, said he has been worried about Puckett's weight.
"The last few times I saw him, he kept getting bigger and bigger and bigger," Oliva said. "And we worried about him. I saw him about five months ago. He always tries to invite me. He says, 'Come to Arizona, and we'll play some golf.'"
Puckett is divorced and has two children.
(Copyright 2006 by The Associated Press. All Rights Reserved.)