Minnesota's Congressional delegation shows deep divide on Iraq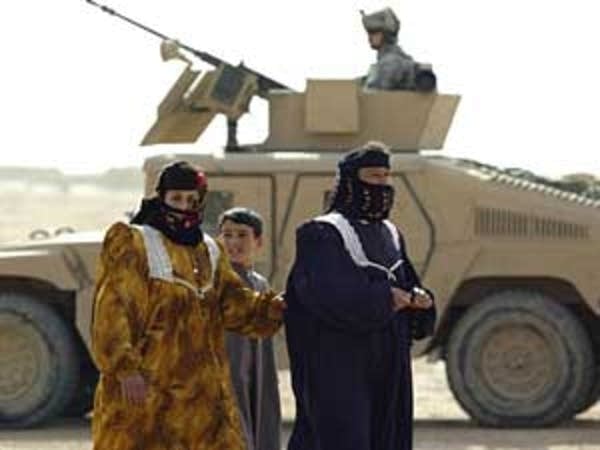 Numerous major national polls gauge declining support for the war and low confidence in President Bush's policies in Iraq.
Last month the Gallup Poll found two out of three Americans think President Bush does not have a clear plan for Iraq. The same poll found about the same percentage of Americans believe Congressional Democrats do not have a clear plan either.
"You can see how people's perceptions and attitudes about the war have changed and it has changed over time because of what has been happening in Iraq," says Susan Pinkus, the Director of the Los Angeles Times Poll.
Early last month an LA Times-Bloomberg News survey showed for the first time a majority of Americans -- 54 percent-- disapprove of President Bush's handling of terrorism. The poll found just a little more than one-third of Americans approve of how the Bush administration is handling Iraq.
"Now about 54 or 55 percent of the people say that the war is not worth fighting. When we started the war, it was the reverse. About 54 or 55 percent said it was worth fighting for," says Pinkus.
With an erosion of support for the war and growing concern about the Bush administration's handling of it, what, if anything, should members of Congress be doing to represent their constituents?
Minnesota Public Radio News put the question to all 10 members of the Minnesota Congressional Delegation.
Only Rep. Gil Gutknecht, R-Minn, and Rep. John Kline, R-Minn. and Rep. Collin Peterson, D-Minn. did not respond.
Republicans generally bristled at the inquiry. They conceded the administration has made mistakes, but they insisted progress is being made.
Democrats blamed the GOP: their war, their fault.
"You know, to sit and play armchair quarterback on the conduct of the war, I think maybe kind of pushes the envelope," says Sen. Norm Coleman, R-Minn.
Coleman says President Bush needs to do a better job explaining that the goal in Iraq is to turn over day-to-day security to Iraqis as soon as possible, and that progress has been made training Iraqis so they will be able to take over.
Coleman says members of Congress have persuaded the Bush administration to improve its handling of the war.
"We do oversight," Coleman says. "We've pushed the administration on having better plans for reconstruction, better plans for getting the economy going, making sure that our soldiers have the best equipment, that we're taking care of the folks on the ground."
Coleman also said you can't fight a war based on public opinion.
Sen. Mark Dayton, D-Minn. made the same point about opinion polls.
But unlike Coleman, Dayton says there has been scant Congressional oversight of the war. Dayton describes it as "unbelievable and inexcusable" that more Iraqis are not ready to take over from U.S. troops.
"Certainly as a member of the Senate Armed Services Committee it's been frustrating not being able to get the kind of oversight that we should have," Dayton says. "The intelligence committee Democrats feel the same way. But they (Republicans) run the Congress as well as the White House and they've been able to basically carry out their own will."
Rep. Martin Sabo, DFL-Minn. says there's really very little he and other Congressional Democrats can do about the war. Sabo does support a resolution calling for the withdrawal of U.S. troops. He says the U.S. has gotten itself into a "big mess."
"It's just one series of mistakes after another that they've made," Sabo says. "I suppose what one would like to have is the parliamentary vote of no confidence. But that doesn't exist in our system."
Rep. Jim Oberstar, DFL-Minn., the senior member of the delegation, says because Republicans control Congress and the White House, Democrats' hands are tied on the war.
"Bills are brought to the floor under closed rules, under procedures where only the amendments are permitted that the majority allows to be permitted. (There's) no open-rule opportunity to offer alternatives to the current situation. The future of U.S. policy in Iraq is in the hands of the administration and of the Republican majorities of House and Senate. It's up to them," Oberstar says.
Rep. Jim Ramstad, R-Minn says it's inappropriate for members of Congress to attempt to act as "Commander-in-Chief." Ramstad sees no need for any formal Congressional action to exert pressure on President Bush over his handling of the war.
"We've taken all of the formal action, I think, that's appropriate," Ramstad says. "We now need to ply appropriate pressure so that troops -- the Iraqi troops -- are trained, their training is expedited so we can bring our troops home."
Rep. Betty McCollum, DFL-Minn, predicts that without a change in the Republican control of Congress, the U.S. will not shift course in Iraq. Like other Minnesota Democrats in Washington, McCollum says Congress has fallen down on its responsibility to serve as a check on the White House's war policy.
"It's been 30 months, 30 months since the International Relations Committee has held a hearing on Iraq and why? The Republican leadership in Washington, D.C. hasn't wanted to deal with the mess that Iraq has become," says McCollum.
Rep. Mark Kennedy, R-Minn, is also running in this year's high profile Senate race for the seat Sen. Dayton is vacating. Kennedy says mistakes have been made in Iraq but the administration has corrected problems.
"If we had more focus on the adjustments as opposed to just political grandstanding, I think the American people would have a better understanding," Kennedy says.
Rather than second guessing the Bush administration, Kennedy says members of Congress should work harder to inform their constituents about what's at stake in the war and about progress in Iraq.
"Even the question you're asking me...is the way to react to the concerns or polls? Is it to retreat beyond what we should be doing in order to keep Iraq secure? We will bring troops home because of the training of Iraqi troops to replace them, not because of protest," says Kennedy.
Carlton College Political Science Professor Steven Schier says many members of Congress are spinning their wheels about the situation in Iraq. Schier says if the policy is to change, it'll likely be because of voters, not poll respondents.
"Congress usually follows public opinion rather than leading it and if you're going to have any action from Congress or from some of the Minnesota delegation on many of the issues concerning Iraq it will probably be a result of the 2006 election this November," says Schier.
Democrats, Schier says, are not united with an alternative plan to the Bush administration's approach in Iraq.
Republicans, he says, don't want to depart from the GOP party line on the war and risk splintering their base.
Gallery
1 of 1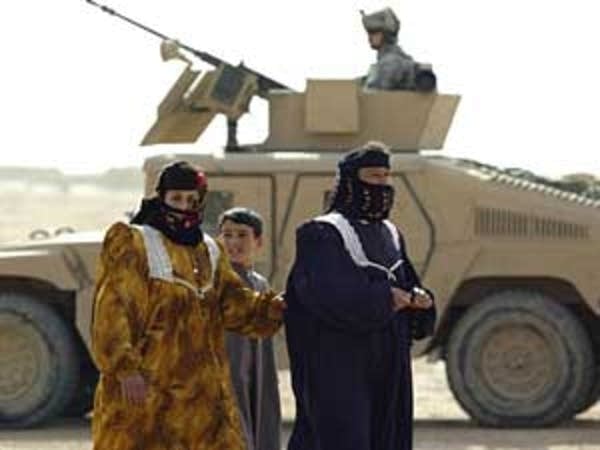 Your support matters.
You make MPR News possible. Individual donations are behind the clarity in coverage from our reporters across the state, stories that connect us, and conversations that provide perspectives. Help ensure MPR remains a resource that brings Minnesotans together.