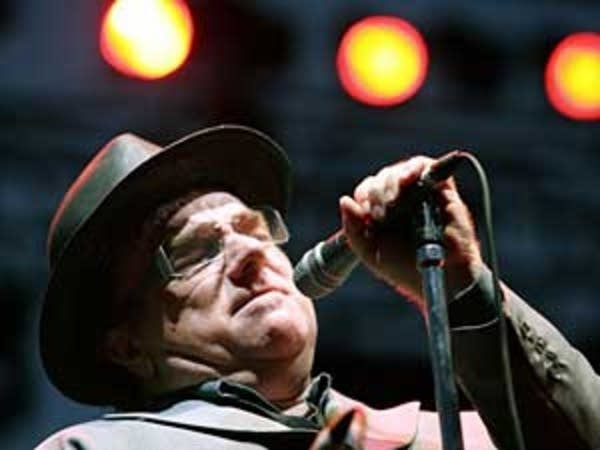 There comes a time when every rock band that plays original music has to decide whether to keep slogging forward, or choose a more secure path than music.
Several years ago, singer/songwriter Terry Walsh and his band, 2am, confronted the sad truth.
"We had never made any money with our music before," says Walsh. "I had to make the choice -- if I'm going to keep playing, I better be able to justify it by actually being able to bring in some money."
It was the songs of one of Walsh's heroes, the moody, mercurial Van Morrison, that convinced Walsh he didn't need to put down his guitar for good. That's when Walsh and the 2am morphed into the Van Morrison cover band, The Belfast Cowboys.
The Belfast Cowboys can play 40 Van Morrison songs in their sleep. Sometimes, depending on who's available and the venue, the band shrinks down to three players, and presents itself as St. Dominic's Trio. On other occasions, it's joined by a horn section.
The group appears in bars, and performs at weddings. It's particularly in demand around St. Patrick's Day.
Walsh hasn't completely given up on writing his own songs. In fact, on May 4, the Belfast Cowboys will play all original music at the Acadia Coffeehouse in Minneapolis. Otherwise you can see them at their monthly gig at Lee's Liquor Lounge.
You might also catch a few of them, especially if Walsh can score tickets, in the audience at the Target Center Saturday night, listening to Van Morrison.