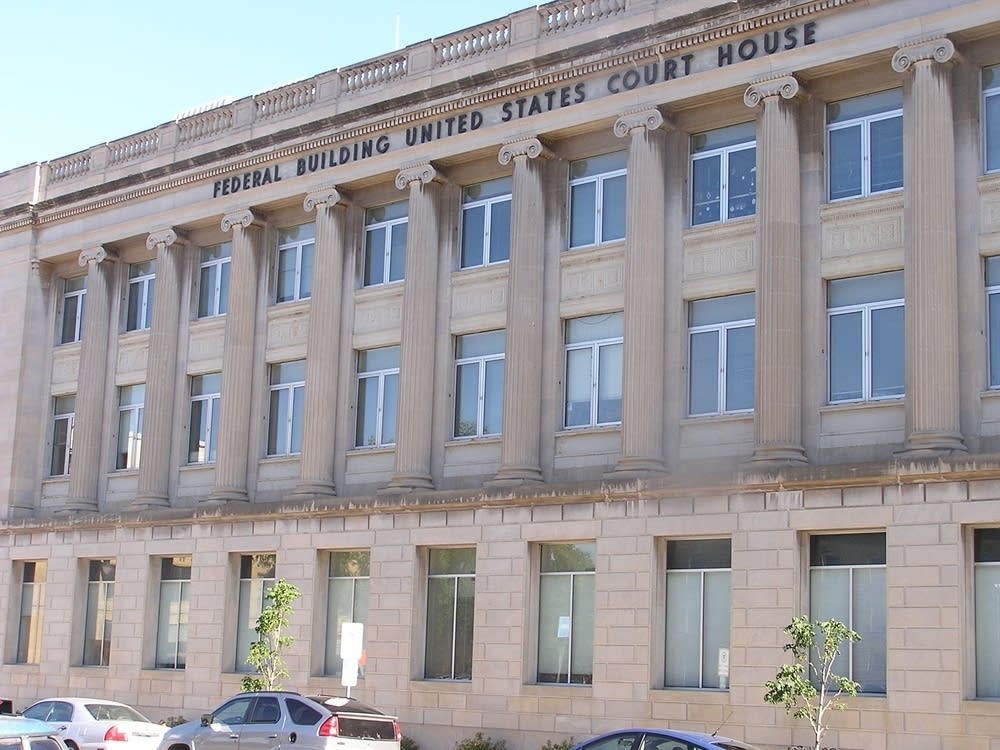 There is a familiar routine to the proceedings in Fargo's Federal Courthouse. Reporters sit in the front bench of the court and behind them sit Dru Sjodin's family. Nearly everyday Dru's parents are in court listening or taking notes.
As the American judicial system moves ahead slowly, each day begins the same way. Federal Court Judge Ralph Erickson gives prospective jurors a biographical sketch of his life. The lawyers in the case also introduce themselves. This opening ritual takes about 40 minutes and then individual questioning begins.
"Have you seen or heard media reports on the case?"

Lawyers involved in the case against Alfonso Rodriguez Jr.
Judge Erickson stresses to the potential jurors there are no right or wrong answers. He emphasizes they should answer truthfully and speak from their heart. To get to this stage, potential jurors have filled out two questionnaires, including one that is 28 pages long. What's amazing about this process is the range of people.
There are farmers, doctors, laborers, small business owners and teachers. Retirees, grandparents and brides-to-be. It's like watching a series of Norman Rockwell paintings walk into court.
Judge Ralph Erickson explains how a death penalty case works. The jury, not the judge will decide the defendant's punishment: death or life in prison without parole. Jury pool candidates will have to talk about their views on the death penalty. They're asked whether they can consider both sides of the case or have already made up their mind.
People are also asked, "Can you assume the defendant is innocent until proven guilty?" "Have you seen or heard media reports on the case?"
The jury candidates, who are not identified by name in court, have varied and interesting answers. One woman admits friends have talked to her about the case, telling her Rodriguez is guilty and that they ought to "fry him." After further questioning by the attorneys and judge this juror is passed into the pool.
Another woman says she can be impartial because her father was a state trooper who taught her to respect the law. He set a good example for us she says, because he once gave our mother a speeding ticket. This juror is excused.
The process can be intimidating for some people. A federal courtroom, a judge in black robe, a court reporter taking down every word.
Many of the questions from attorneys are the same. Both prosecutors and the defense team highlight similar themes. On average it takes about 40 minutes to question each potential juror.
A few people seem confused by Defense Attorney Richard Ney's questions. It's a source of tension between Ney and U.S. Attorney Drew Wrigley. Wrigley says Ney has deliberately tried to confuse jurors, a charge Ney denies. When the jury selection process began, lawyers were given as much time as they wanted to ask questions. That time was an issue.
So, early on in the process, Judge Erickson set limits on how long lawyers could have with each potential juror. Since then, the selection process has been moving along more quickly. So far about a third of the people needed for the final jury pool have been selected. The court must qualify 70 people and then lawyers will repeat the process to pick a jury of 12 and four alternates to hear the case against Alfonso Rodriguez Junior.