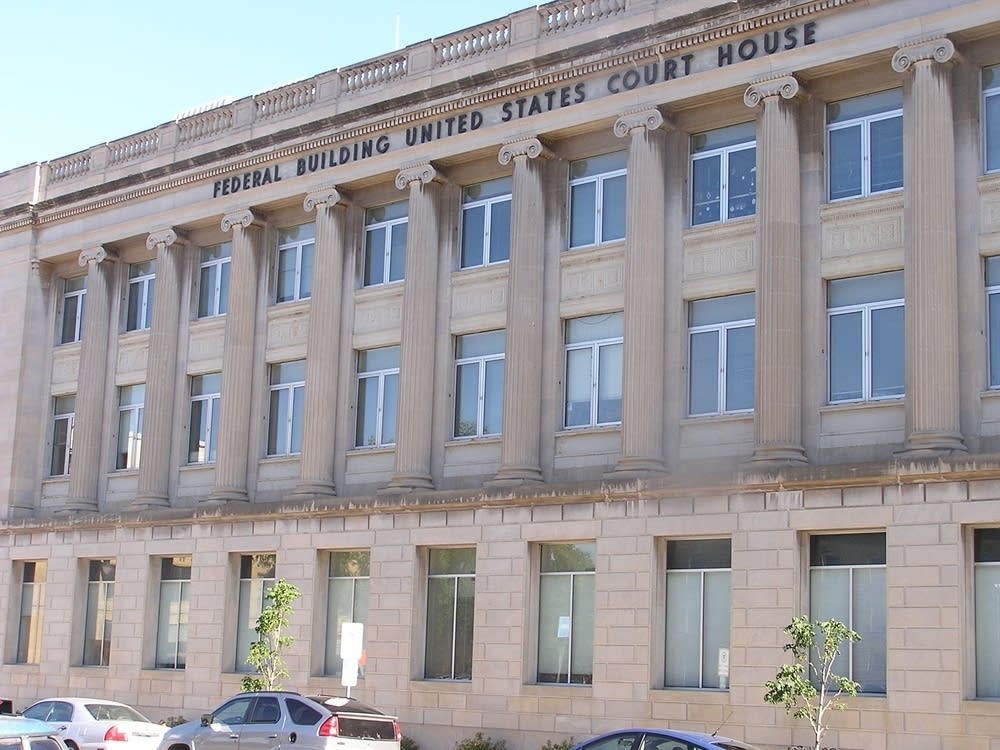 Prosecutors said they'll link Rodriguez to the crime with DNA evidence. The defense admitted Rodriguez may be responsible for the death, but argued the case should really be heard in another court. Rodriguez could face the death penalty in the case and has pleaded not guilty.
Assistant U.S. Attorney Keith Reisenauer spent an hour reconstructing the events leading up to the disappearance of Sjodin. Reisenauer told jurors Rodriguez bound, stabbed and slashed Sjodin, "leaving her to die in a ditch" near Crookston.
A hush fell across the courtroom as Reisenauer described the condition of Sjodin's body when it was found in a ravine, months after her disappearance. Her hands had been bound behind her back, with a rope tied around her neck which held the remnants of a plastic bag that may been over her head.
He said she had bruises on her arms, her right eye and her lower right cheek. She was naked from the waist down. Reisnauer said Sjodin may have died of suffocation, the wound to her neck, or possibly from exposure to elements.
Prosecutors admit they have no witnesses to the kidnapping or the killing. But they say they'll present evidence that will allow the jury to use common sense and reason to reach a verdict of guilty. Reisenauer told the jury once they hear all the testimony, they'll be convinced beyond a reasonable doubt.
Defense attorney Robert Hoy was brief in his opening remarks. Hoy did not focus on guilt or innocence, but on jurisdiction. He said his client may well be responsible for Sjodin's death but he argues the case should in state court, not federal court.
Rodriguez faces federal charges because it's alleged he kidnapped Sjodin in North Dakota and killed her in Minnesota. Hoy told the jury prosecutors can't prove precisely when Sjodin died. He said it's likely Sjodin died near the Grand Forks parking lot where she disappeared and not in Minnesota. As a result, he says, the case should be heard in state court in North Dakota.
Prosecutors called five witnesses to the stand. They included friends of Sjodin's and her former roommate. They gave testimony that established the timeline leading up to the day of Sjodin's disappearance.
U.S. District Judge Ralph Erickson announced he was unsealing a number of documents in the case, including more information regarding Sjodin's autopsy.
A jury panel of eight men and eight women, including four alternates, will hear the case. The trial is expected to last into late September or early October.