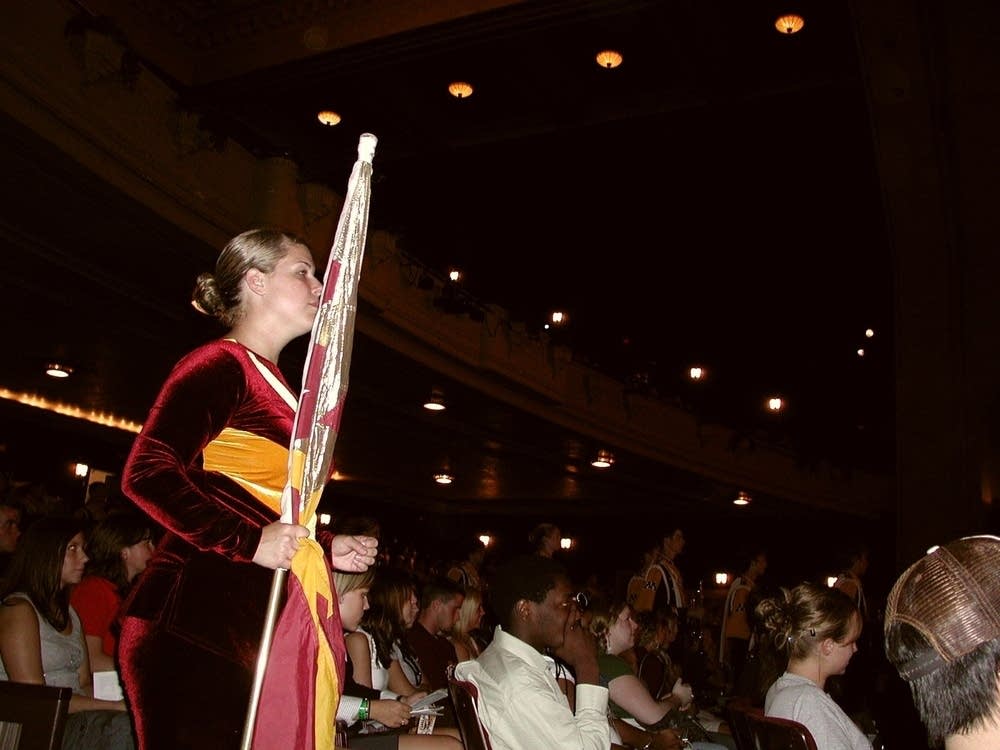 If this year's new arrivals to the University of Minnesota didn't know their expected graduation date before the convocation, they likely did afterwards. Each of the speakers at the event mentioned the date.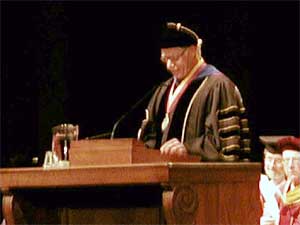 In addition to the barrage of reminders from the podium, the university handed out T-shirts with the date emblazoned on the back.
Each of the students also received an envelope containing a tassel that carried the 2010 date. The tassels are intended for their graduation ceremony mortarboards. University President Robert Bruininks offered the gifts as a reminder to stay focused on the reason the students are here.
"We want you to see it every day," Bruininks said. "We want it to remind you of this goal, the goal you have before you. And the connection you all share together in this auditorium today."
The effort to shepherd students through is tied to Bruininks' vision to increase graduation rates, to help the university become one of the top three research institutions in the world.
If the undergraduate class that started four years ago is any guide, the university has a lot of ground to make up. Barely 37 percent of those students received a diploma this year, which is close to the national average. Five-year rates jump up to about 55 percent.
Poor planning at the start of school is one factor in low graduation rates. But studies by the nonprofit Education Trust shows some students simply don't have the finances to take consecutive semesters. College also often takes longer if students have to work to pay for tuition while taking classes.
Still, the university's message resonated with freshman Lee Coppage, a political science major from Detroit, Michigan.
"You've got to be focused. You've got to be determined. That's what I'm here to do," said Coppage. "I was valedictorian of my high school, and I'm ready to continue my education here and further myself both personally and, of course, educationally."
As the new students walked from the convocation to a dinner in their honor, they passed Ryan Schumaker kicking a Hacky Sack with friends in a courtyard. He has has a more easy-going attitude about college.
"I don't want to go through college in four years. It's too short a time," he said. "I need a little longer of a time without a job."
Schumaker is starting his third year at the university but hasn't decided what his major is.
The University of Minnesota hopes to improve its four-year graduation rate to 50 percent over the next seven years.