Last month, a Princeton University professor and two graduate students released a video that shows them tampering with a Diebold AccuVote-TS, the mostly widely used voting machine in the country. They used vote-stealing software to make Benedict Arnold beat George Washington in a simulated election, and they hacked into the voting machine in less than a minute.
The video may be alarming to voters, but Minnesota Secretary of State Mary Kiffmeyer wants to reassure them. She said Minnesota doesn't use the Diebold AccuVote-TS, and the state has a paper trail of every vote cast.
"We have 100 percent paper ballots across the state of Minnesota for this year's 2006 election," Kiffmeyer said. "So they hear some of those issues nationally, some of those kinds of stuff -- it's just not here in Minnesota."
So while all Minnesota ballots will be electronically counted for the first time, the original paper ballots are available for a recount, unlike states that rely on electronic machines only. Kiffmeyer notes two other protections that should put voters at ease. An outside firm reviewed the computer source code that will be used in the state's voting matchines this election to make sure it's secure. And for the first time, after the election, local election officials will randomly recount paper ballots in a handful of precincts in each county.
"No other state in the country has gone to that degree of security in regards to the ballots, source code and checking it afterwards," said Kiffmeyer. "It's a great place to be in. Minnesota can really be proud."
Also for the first time this election, voters across the state who are blind or have a disability will be able to vote privately using touch screen ballot marking machines. The machines are in every Minnesota polling place, and the state paid for them with federal money from the Help America Vote Act.
Kiffmeyer's office selected AutoMARK touch screen machines made by Omaha-based Election Systems and Software, the world's largest provider of election equipment. Kiffmeyer said ES&S is the only company that submitted a qualified bid meeting the state's specifications. ES&S also makes the optical scan ballot counting machines used in all but four Minnesota counties. Anoka, Dakota, Ramsey and Washington counties instead use a machine made by Diebold, but not the AccuVote-TS that the Princeton researchers hacked into.
Kiffmeyer's DFL opponent, Mark Ritchie, said the fact that ES&S has a near monopoly in Minnesota concerns him. "Monopoly is a problem in whatever you're discussing, then monopoly in election machinery is especially worrying," Ritchie said.
Ritchie said ES&S has ties to the Republican Party. The company's former CEO is U.S. Sen. Chuck Hagel, R-Neb. And Ritchie has raised concerns about a break-in at the ES&S office in Waite Park three years ago, one of eight regional U.S. offices. He said computer hard drives were stolen from the office, yet the company never notified Minnesota election officials.
"I wrote the president of the company," Ritchie said. "And I received a letter back from their public relations department, saying don't worry, be happy."
The company's communications director, Rob Palmer, said in a statement that no voter information was compromised in the burglary. Palmer said the information taken included two CDs for Scott County and Polk County, Iowa. He said the data on these CDs was limited to information that would be on a blank ballot, such as candidate names.
Kiffmeyer dismisses Ritchie's concerns, and defends the extensive use of ES&S equipment in Minnesota. She said the company met all of the state's equipment standards, and agreed to the line-by-line review of its software.
"I think the measurement shouldn't be, do you have one (vendor). I think the measurement should be, are they good," Kiffmeyer said. "Sometimes you try on the first pair of shoes and they're just right."
Kiffmeyer and Ritchie do agree that Minnesota leads the nation in the security of its voting equipment. So does Joel Spoonheim, the Independence Party candidate for secretary of state. Spoonheim said he worries that any talk of equipment problems could discourage people from going to the polls. While Minnesota had the highest voter turnout in the country the last three elections, Spoonheim said that's not good enough.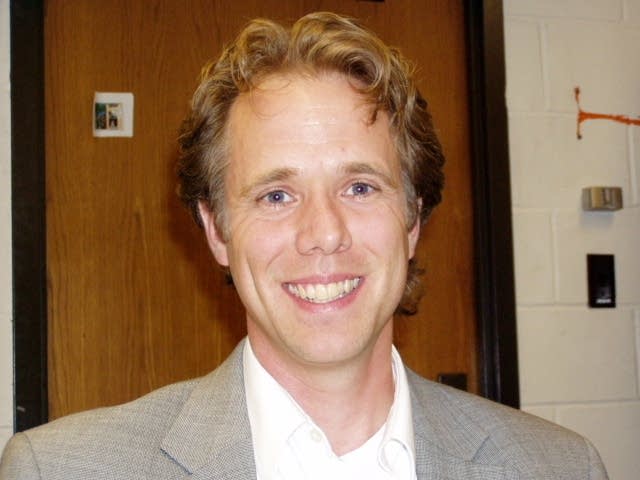 "We will this November probably have around 2.2 million Minnesotans choose to vote, and we'll have 1.7 million choose not to vote," Spoonheim said. "There are almost as many people not voting as voting, and that's because something -- they feel it's not worth their time, they feel it doesn't matter, clearly politics in this broken format doesn't appeal to people."
Spoonheim said Minnesotans have told him they're sick of the partisan fighting between Democrats and Republicans. But all three major party candidates agree that Minnesotans should have more confidence than voters in other states that their votes will be counted accurately in November.