A biting west wind reddens his cheeks, as Randy Forster walks through a 12-acre cranberry bog at his Aitkin area farm. The popular image of a cranberry bog is a mass of bright red berries floating in water. But the bogs are only flooded during harvest, so the berries float and can be picked. Cranberries actually grow on dry sandy ground, with their roots in a sub-layer of peat.
Forster stoops to pick a few grape-sized cranberries. He rolls one between his fingers before giving it a squeeze.
"As I squeeze this berry you can see that these are firm berries and you can see just a few drips come out of each one," he says.
That's the sign of a ripe cranberry. Forster also performs the occasional in-field taste test to be sure.
"Well that one was alright, they taste a lot like crab apples," Forster says. "As the berry turns redder, the sugar content goes up and actually if you eat enough of them, you'll actually run into one that tastes as sweet as an apple. But it still has a tart flavor to it."
Forster has a contract to raise cranberries for Massachusetts-based Ocean Spray. Cranberries aren't his only job though, he also raises wild rice. And off the farm, he's a full-time construction worker.
Randy Forster has only owned this farm for a few years and says he's still learning the ins and outs. His harvest this fall was a poor one, because this summer's heat damaged the crop. But Forster and his family are confident they can expand this farm, the only commercial cranberry operation in Minnesota, and make it a full-time family business.
Despite the challenges Forster maintains it only makes sense to raise cranberries in Minnesota. Some parts of the state present perfect conditions. Besides just to the east, in Wisconsin, cranberries are a major crop. The state has 250 farms, providing the nation with 55 percent of its cranberry supply.
Tom Lochner, head of the Wisconsin Cranberry Growers Association, says Wisconsin is ideal for cranberries because land in the the central and northwestern parts of the state offers the first thing cranberries need; acidic soil. But that's not all that's required.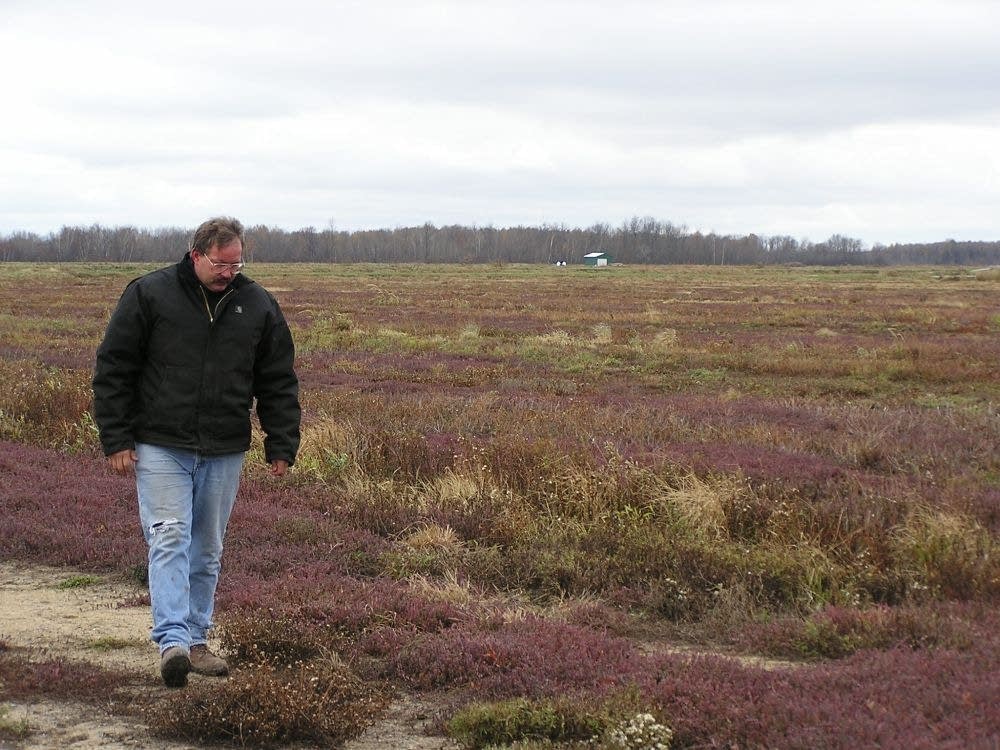 "You need a good supply of water that is acidic as well," Lochner explains, "and we've got that in Wisconsin. You also need a good source of sand in the cultivation practices of the operation."
Acidic soil, acidic water, and sand are also found in much of central and northern Minnesota. So why aren't cranberries big business in Minnesota like they are in Wisconsin?
"That's a good question and I think it's probably in part a kind of accident of history and geography," says Jim Luby, professor of horticulture at the University of Minnesota.
Cranberries were first grown in Wisconsin back in the 1800s according to Luby. He says cranberries, which are native to Minnesota, could be grown commercially here, but the fact is they just aren't.
"We've really got a lot of good sites in Minnesota, but it's just a matter of we didn't get in there first," Luby adds.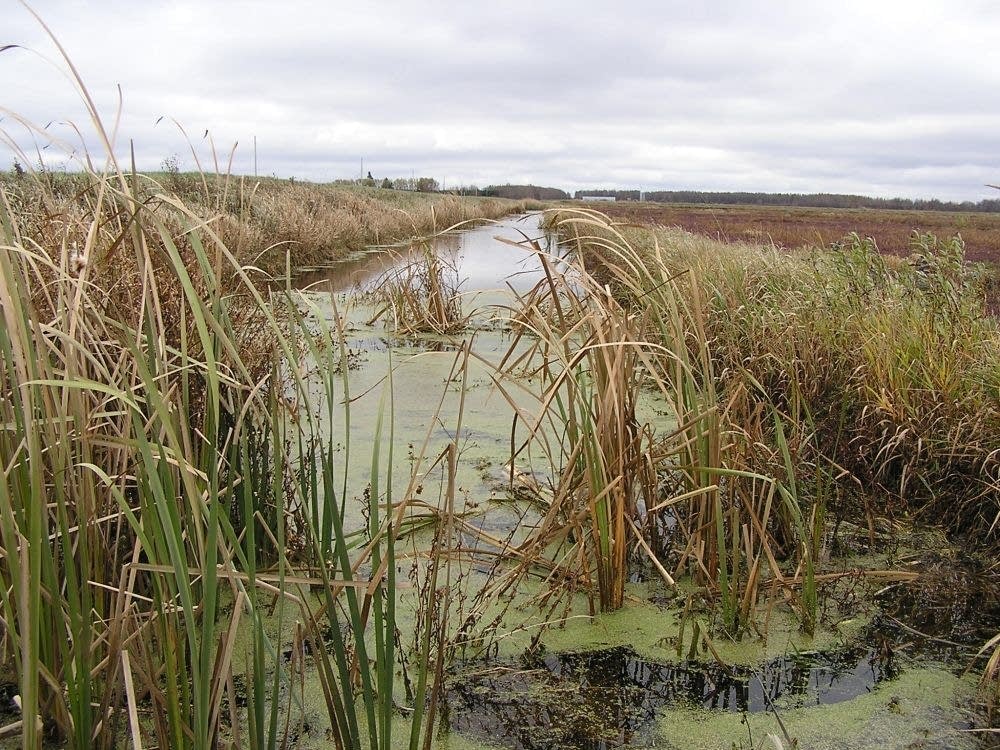 Since Wisconsin is cranberry central for the upper midwest, anyone who starts a cranberry farm in Minnesota would need to truck their crop across the state line to a processing plant hundreds of miles away.
Starting up a farm is no easy task. A farmer needs to secure water rights and create an artificial bog. Industry experts estimate it can cost up to $40,000 an acre to start a farm. Then it takes several years for the cranberry vines to grow a crop. All this work needs to satisfy environmental regulations that aren't even on the books in Minnesota.
Minnesota tried to get into cranberries back in the 1990s, Luby says, when demand was high for cranberry juice. But expansion of cranberry farms in Wisconsin and Michigan at the same time, flooded the market with cranberries and the price plummeted.
"So then all the development stopped throughout the Midwest here, Michigan, Wisconsin and even Minnesota where several people had been looking into it in the 90s and a few ventures got going but pretty much the price crash in the later 90s pretty much killed it," he says.
An recent increase in prices could be good new for some cranberry pioneers in Minnesota, but they would need to be patient and well-funded farmers.
Wisconsin may be number one when it comes to cranberries, but Minnesota has no reason to feel inferior. Many families look to Minnesota for the most important addition to the Thanksgiving table. Minnesota is number one in turkeys. And after all what are cranberries without turkey?