It's the economy vs. the environment at hearing for Iron Range power plant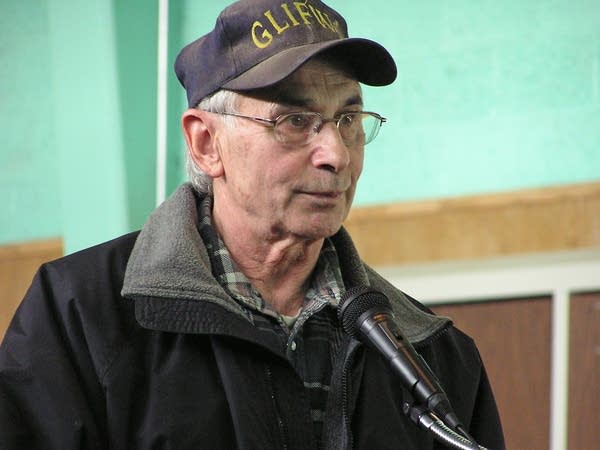 The Public Utilities Commission is trying to determine if Minneapolis-based Xcel Energy should be compelled to purchase the electric power from the proposed Mesaba Energy Project. State law says that should happen if Mesaba Energy officials can show it will be a low-cost provider, and that the deal is in the public's interest.
But Xcel doesn't like the deal Mesaba is offering.
"We believe that the proposed contract, under which they offer the power to Xcel Energy and our customers, we don't think that contract is fair for our customers," said Xcel Energy's Chris Clark.
The Mesaba Energy Project is a $2 billion Iron Range power plant that would produce electricity from coal that's first converted to a burnable gas. Supporters say it's supposed to be a much cleaner process than in a conventional power plant.
The technology is capable of capturing carbon dioxide, believed a major contributor to global warming. But Clark said the Mesaba project falls short of its environmental potential, because under the proposal the plant won't capture the CO2.
"Without that key environmental benefit, we don't think this project, the increased costs of this project, are justified," Clark said.
Xcel officials estimate they could be forced to raise electric rates by as much as 12 percent. Clark says his company doesn't need the 600 megawatts of power the Mesaba plant would produce. And Clark says the Mesaba project is not likely to be the "least cost resource" for Xcel's customers as required in state law.
Kevin Reuther, with the Minnesota Center for Environmental Advocacy, took the carbon dioxide problem further, saying the plant will likely cause more pollution.
"Unfortunately, this plant that's proposed is going to add to the problem of global climate change," he said. "It will emit an additional 5 million tons of carbon dioxide into the atmosphere each year."
The Mesaba Energy project would have other emissions as well, including mercury, Ruther contends. Mercury is already reported to be a big problem in northern Minnesota lakes.
Scores of local residents took the podium with concerns about pollution, about unwanted infrastructure like high-powered transmission lines, and about the risk to Itasca County government for investing in infrastructure, such as a gas pipeline and a railroad.
White Earth Band Tribal Chair Jim Merhar worries about pollution on his reservation. The tribe has completed plans to build new senior citizen housing just a mile and a half from the power plant. "And we have great concerns about this mercury pollution, and about this carbon, and all the wetlands, and the water quality," Merhar said. "And as native people, we really want this clean water. We want clean air."
But there were supporters too, including two labor union representatives, a local mayor, and Itasca County Commissioners. Several said they trusted state regulators to ensure the plant operates cleanly. All said the region badly needed the jobs.
Peter McDermott, president of the Itasca Economic Development Corporation, says Itasca County has a higher poverty rate than all but 17 Minnesota counties.
"The Mesaba project and the economic ripple effect will have a very positive impact on the local economy," said McDermott. "This project, along with many other initiatives involved in poverty reduction, improving housing, workforce development, will improve the financial well being of the residents of the Itasca area."
But his push for jobs was soon countered by area resident Susan Backe.
"A plant that offers 100 jobs will not alleviate poverty in Itasca County," she said. "I would, as a human being, rather be poor and live in a clean house, than be rich, and live in a dirty house."
An administrative judge's opinion on the power purchase agreement is expected in February. The Public Utility Commission will then decide if Xcel Energy will have to purchase the plant's electric power. Without that power purchase agreement, Mesaba Energy's proponents say the project will never happen.
Gallery
1 of 1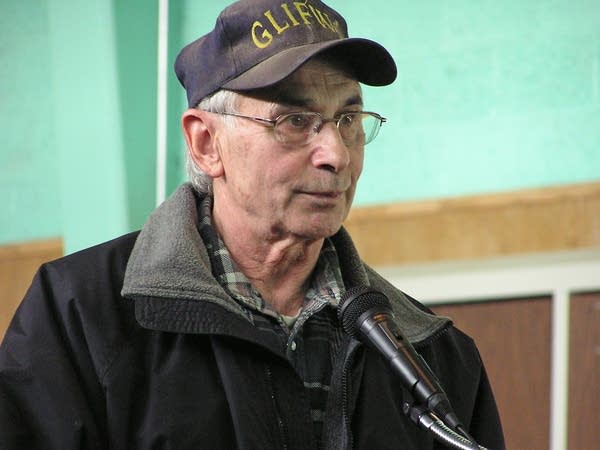 Your support matters.
You make MPR News possible. Individual donations are behind the clarity in coverage from our reporters across the state, stories that connect us, and conversations that provide perspectives. Help ensure MPR remains a resource that brings Minnesotans together.