From the kitchen of his rural central Minnesota home, Walt Beneke can see a backyard surrounded by acres of hardwood forest.
"It's beautiful," Benneke says. "I got bird feeders back here, I got finches, I got chickadees, I've got pileated woodpeckers that come visit about every other day."
Beneke always wanted to live in the country. When he and his wife retired a few years ago, they sold their house in Fridley and bought 34 acres for their dream retirement home.
But country living held a surprise. Beneke assumed in a rural area with few public services, property taxes would be low. His retirement home is worth about the same as his house in Fridley. At $3,000, his yearly property tax bill is now a $1,000 more than it was in the metro.
"This was a surprise for me," Beneke says. "How did this happen?"
Beneke asked the county assessor the same question, and was told the bill was no mistake. These high taxes were needed to pay for a new school in the nearby town of Upsala.
Superintendent Gene Harthan says if you had seen the aging 1920s building they replaced, you'd understand why they had to build this new K-12 facility. It was crowded and provided no access for the disabled.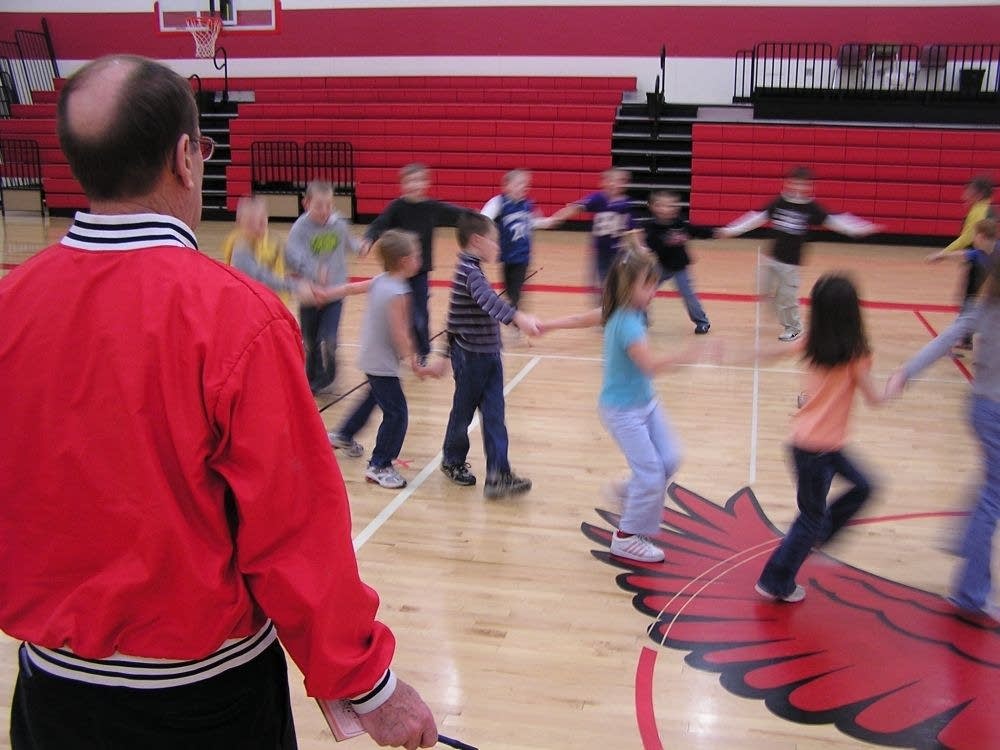 School officials went to voters with a proposal for an $11 million school. They told residents it would raise their taxes, but not by too much.
"At the time it appeared like this was a really good building for our money, and we felt we were going to be able to afford to pay for it," Harthan says.
To do that, voters in the Upsala school district approved a property tax increase. The first year's payment on the new school was $800,000. Local residents paid about half through property taxes, and the state paid the rest.
But since then, Harthan says, the the balance has shifted dramatically. Next year residents will pay more than 80 percent of the school construction bill. That's $600,000 spread out among about 2,000 taxpayers. "We knew that this could change over time, but certainly did not expect it to change as fast as it has in the last three or four years," Harthan says.
The change has some taxpayers fuming. School officials are sympathetic, but say the tax burden isn't their fault. They blame an outdated funding formula.
That formula was set up in the early 1990s to help Minnesotans share the cost of new school construction with the state. That lets rural school districts build the kind of facilities their urban counterparts can afford.
But that help from the state is based on local property values. And as they've gone up, local school districts look richer. As a result, the state provides less support.
Rural school officials complain that while land in their district is worth more, residents don't have more money to spend on property taxes.
Tom Melcher with the Minnesota Department of Education tells schools how much money they're going to get from the state. Melcher says that's determined by a formula he has to work with, unless state lawmakers change it.
"If the Legislature were to enact a change in the formula this year, in all likelihood the change would take place on the taxes that are payable next year," Melcher says.
That's what Grace Schwab is pushing for at the state Capitol. Schwab is a lobbyist with the Minnesota School Boards Association. The MSBA is behind an effort to rework the formula so it provides more money for school districts.
"So it really is left up to the Legislature to do their duty, and go back and at least support their promises. And one of those things is to readdress some of these formulas that have been ignored for 13 years," Schwab says.
Schwab says the MSBA proposal could be introduced in the state House this week, and the state Senate within two weeks. At least one other similar proposal is expected to be introduced by a lawmaker this session.