Minnesota has had one of the most snow-sparse winters ever. That's particularly bad news for much of northern and central Minnesota, which has been experiencing extreme drought conditions since last summer.
In Duluth, the current snowfall deficit is 35 inches when compared to this same time period during a normal winter. International Falls has an almost 31-inch snowfall deficit. St. Cloud's deficit is almost 27 inches.
DNR climatologist and task force member Greg Spoden says the situation could improve if the rest of the winter was exceptionally snowy. But he says that's not likely.
"It's improbable that we would fix the situation. We can keep the situation from deteriorating further and we can start to chip away at the deficits," said Spoden. "But this was quick to happen and will be slow to heal."
The 90-day forecast from the National Weather Service in Chanhassen is calling for an equal chance of below normal, normal or above normal precipitation.
Those odds might seem hard to interpret one way or the other. But to a hydrologist like Steve Buan, they're actually sort of dismal.
"You have to remember, when you add those two categories together, normal and below normal, that's a 66 percent chance that we will not see a significant amount of precipitation to take care of this drought situation," said Buan.
Buan says in order to recover from extreme drought, northern Minnesota needs to exceed the normal amount of precipitation during the next 90 days by more than 50 percent. But he says most of the time, when precipitation is above normal for a month or two in Minnesota, it's not much more than 10 to 15 percent higher than average.
That's a troubling prospect at the French River Fish Hatchery on Lake Superior, where officials have been watching the drought situation with concern since last fall.
"We're stepping into where the lake would normally be in a normal year. We've got about 100 feet from where we're at to the edge of the water now, and this is all normally underwater," says Don Schreiner, a DNR area fisheries supervisor for Lake Superior.
Schreiner says the lake has been down an inch or two for a couple of years. But last year it fell about 18 inches.
When the lake is low, hatchery streams are more susceptible to freezing solid. Three weeks ago that happened here.
"We now have very solid stream ice, many cases water flowing over the top rather than underneath, which is certainly limiting the amount of fish habitat available," says Schreiner.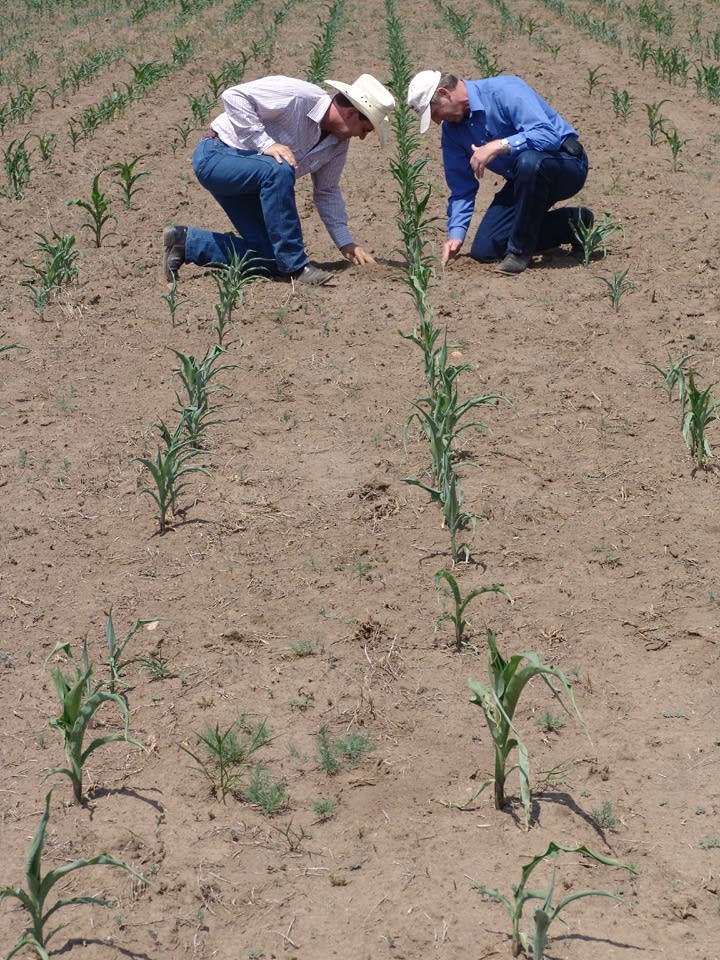 The lack of snowfall has also raised the threat of wildfires in the north. There have been several small fires recently, and Drought Task Force officials say they're bracing for a potentially explosive spring wildfire season.
There's obviously not much Minnesotans can do about the weather, other than wait and see how it turns out. But hydrologist Steve Buan says people could start thinking about ways to adjust their lifestyles in the months ahead, if the lack of moisture continues.
"Meaning this summer, maybe plan for cutting back on your watering schedule here in the Twin Cities area. But in northern Minnesota don't expect that that water is going to be at the same level it was last year or the year before," says Buan, "and that if you can't get your boat where you wanted to get to or whatever, you just have to accept that this summer, and hope for better conditions the next year."
Task force officials say they learned lessons from last summer's drought that they intend to put to good use this year if the drought continues.
They say they have figured out a better way to coordinate the reservoirs on the Mississippi River, so water levels remain high enough for power plants that operate there.
They say they have also improved communication with municipalities to encourage them to conserve water whenever possible.