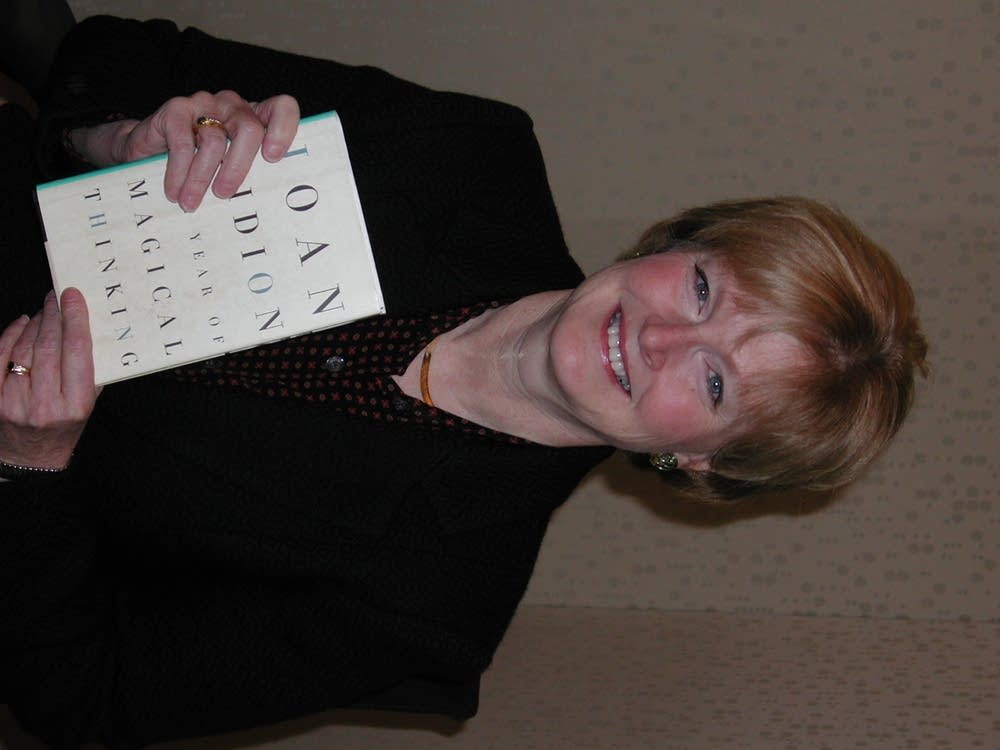 Mary Brainerd's love for reading began at a young age, which she says is partly due to the influence of her mother, who was a librarian, and her father, who encouraged her to read.
Mary Brainerd came to our studios with a grocery bag full of her favorite reads. Among the books in her bag were the following: "Pilgrim at Tinker Creek" by Annie Dillard, "The Amulet of Samarkand" by Jonathon Stroud, "Rounding the Mark" by Andrea Camilleri, "The Omnivore's Dilemma" by Michael Pollan, "The Diving Bell and the Butterfly" by Jean-Dominique Bauby, "The Snow Leopard" by Peter Matthiessen, "North with the Spring" by Edwin Way Teale and "Crossing to Safety" by Wallace Stegner
Cathy Wurzer talked with Mary Brainerd about her passion for reading and, in particular, her interest in Joan Didion's "The Year of Magical Thinking," which Brainerd says is one of the most compelling books she's read in the last year.