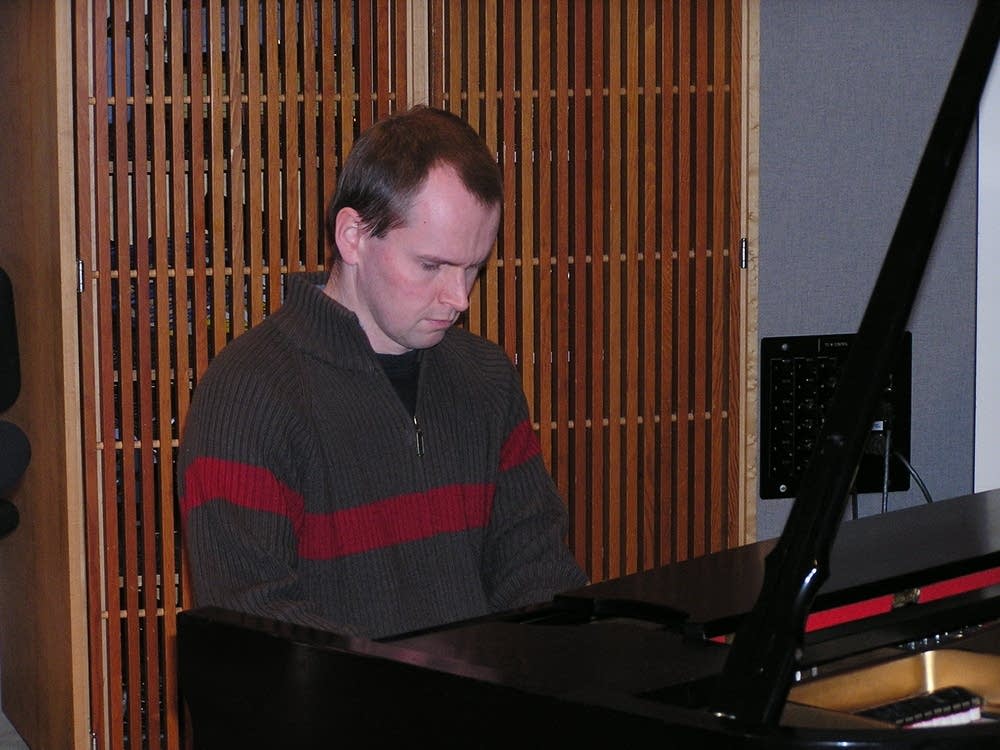 The last time the Chopin Society brought Steven Osborne to the Twin Cities, he played Olivier Messiaen's enormous, two-and-a-half hour work, "Vingt Regards." On Sunday the Scottish pianist plays a more conventional program of Brahms, Liszt and Mussorgsky.
Osborne has gained an international reputation for a repertoire that ranges from traditional concert works to music by contemporary composers. He says putting programs together is a completely instinctive process. He's learned through trial and error how to select music that will engage an audience.
Even though Osborne is playing a more mainstream program than in his previous visit to the Twin Cities, he tells Minnesota Public Radio's Steve Staruch that it will still be physically demanding. He demonstrates with a performance of Brahms' Rhapsody in B Minor.