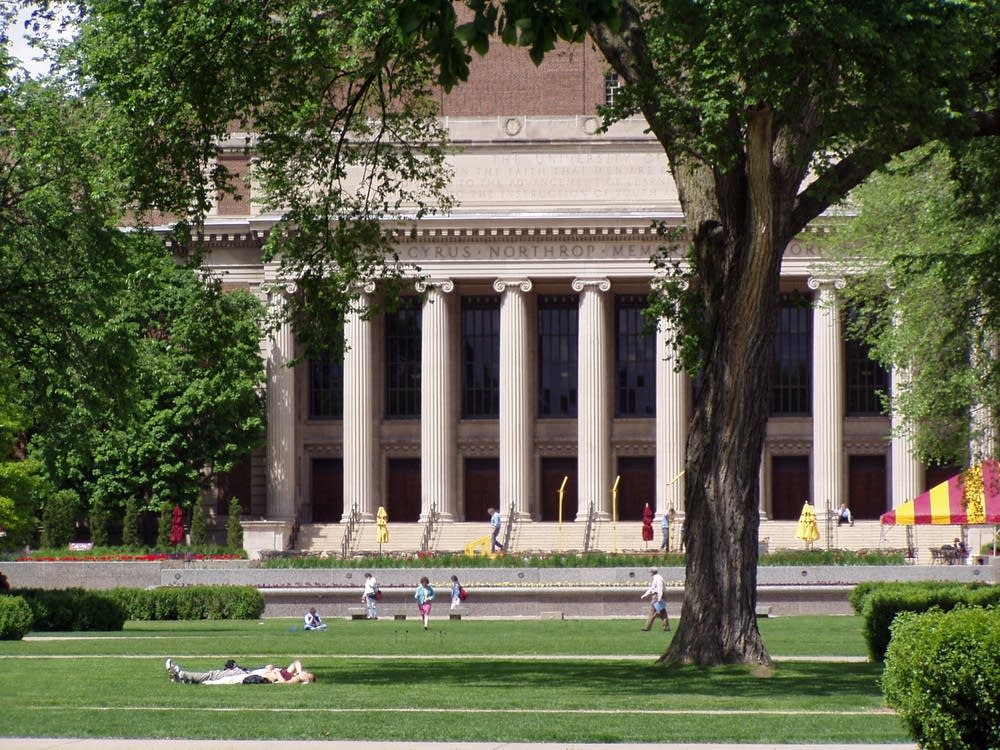 The controversy expanded this week with the announcement that a financial aid officer at the Minneapolis-based online university, Capella, received more than $12,000 from a lender for consulting fees.
Lavish meals, trips to tourist destinations and other perks are part of the luxury treatment lenders bestow on some college financial aid officials in this country, according to investigators.
New York's Attorney General Andrew Cuomo has found some college financial aid officials have a much bigger financial stake.
State Attorney General Lori Swanson says she wants to know if any Minnesota student financial aid officials have similar deals.
"When you have people owning significant amounts of stock in lending institutions who make the preferred vendor list, or you have people who have a dual relationship -- where they are not employed by the financial aid office, but lo and behold, they have a consulting contract with the lender -- I mean that's kind of extensive and serious and troubling," says Swanson.
Swanson says she has subpoenaed the country's major student loan lenders for records showing if any college financial aid workers in Minnesota get money from them.
Before issuing the subpoena, Swanson says, she sent a letter to all of Minnesota's private and public colleges and universities, encouraging them to make sure their practices are ship shape.
St. Thomas University spokesman Doug Hennes says his school has no side deals with vendors, such as referral fees or revenue sharing, and no agreements granting inducements.
The $85 billion student loan market is huge, lucrative and growing fast.
"Our staff receives no money, no trips, no gifts from lenders if they're included on the list," says Hennes.
The list Hennes refers to is a collection of preferred lenders. Most, if not all, colleges and universities compile them and share them with students who are may need to take out student loans.
Hennes says there are 16 preferred lenders on St. Thomas' list. Some are big regional banks that families of students may already have accounts with. Others are lenders that specialize in student loans.
Percy Nelson, associate vice president at Hamline University, says his school's list includes 11 lenders.
"There are no side agreements related to terms, interest payment volume or any of the like. We have no side arrangments," says Nelson.
In Northfield, St. Olaf College financial aid director Kathy Ruby says staff review their list of preferred lenders every year. Ruby says this year, they have letters out to 25 banks and other lenders.
"Asking them to describe their products, their processes and the services they offer to students," says Ruby.
So with all those assurances that most colleges and universities are vigilant in guarding against conflicts of interest, what's the issue?
The issue is this -- the $85 billion student loan market is huge, lucrative and growing fast.
Most of the business is in the form of federally subsidized loans issued by private sector lenders. Direct loans from the federal government are a smaller part of the pie.
The federal government regulates the subsidized student loan business, and that's part of the problem, in the view of Eileen O'Leary.
O'Leary is a financial aid official at a college in Massachussetts. She's also a national leader of college and university financial aid administrators.
O'Leary says the federal rules regulating subsidized student loans are too loose. She says they don't give investigators enough clarity about what's wrong or right.
"And they look, and no one will talk, and they can't find anything," says O'Leary. "And while it may be inappropriate, it's not illegal and that sort of thing."
O'Leary predicts the controversy over student loan shenanigans will spur federal officials to do a better job when they review the rules this summer.
Others including Kristine Wright say another solution is for the federal government to make more student loans directly. Wright is director of the financial aid office at the University of Minnesota Twin Cities campus.
Wright says 90 percent of the U's student loans are done directly with the federal government. Less than 10 percent are subsidized student loans through private vendors.
Wright says two federal studies have arrived at the same conclusion -- that direct federal lending is a better deal.
"There's significant savings for schools using direct lending. So I think from a taxpayer point of view, that would provide additional funds for student aid," says Wright.
The Associated Press reports that one lender and six colleges have settled with New York Attorney General Andrew Cuomo, as he investigates the relationship between colleges and the companies.
The colleges have agreed to reimburse students who took out loans, and sign a code of conduct governing how they inform students about lenders.