What accounts for the dramatic drop is a change in classification for students who don't graduate.
Minnesota and many other states used to cite the National Center for Education Statistics (NCES) graduation rate. That took into account the number of students who graduated, as well as the number of students who dropped out as freshman, sophomores, juniors and seniors.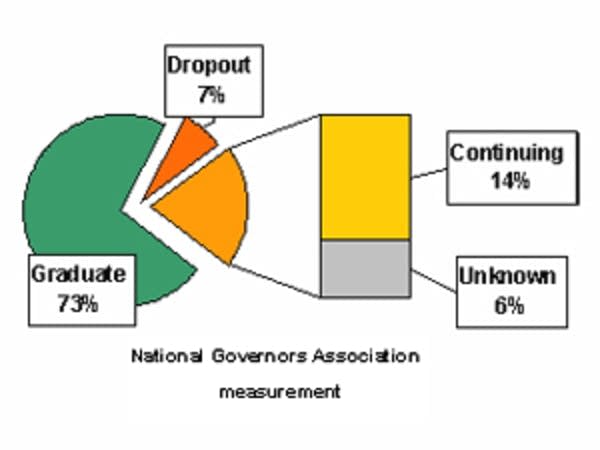 The NCES rate didn't differentiate between students who graduated on time, and those who took longer than four years to get their diploma. State education officials say those students who don't graduate on time are described as "continuing." They were not considered dropped out.
The new formula was developed by the National Governors Association, and all 50 states have agreed to use the same formula to calculate graduation rates.
The NGA rate only counts students who graduate on time, in four years. Those who take longer than four years -- the continuing students -- are put in the same category as those whose status is unknown. And that leads to a lower graduation rate.
In 2005, Minnesota's rate under that formula was 73 percent.
Dig a little deeper, and some of the numbers are even worse. The graduation rate for African-American students in Minnesota that year was 38 percent. It was 39 percent for Hispanic students, and 40 percent for American Indian students.
It's unclear how Minnesota's NGA rate compares to other states, because that data isn't available yet.