Minnesota Orchestra plans Orchestra Hall renovation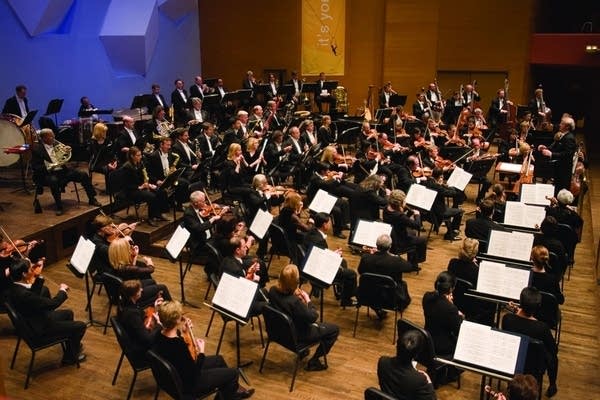 Since 1974, Orchestra Hall has been a fixture in downtown Minneapolis.  On Monday the Minnesota Orchestra announced plans to give the building a major upgrade.  The $90 million project would add space to the building's lobbies, adjust the hall's acoustics and install a choir loft behind the orchestra. 
The announcement is the first step down a long road.  The project has no architect, and wouldn't break ground until 2009.
All Things Considered host Tom Crann talked to Paul Grangaard, chair of the Minnesota Orchestra's board, about the project's goals.
Gallery
1 of 1