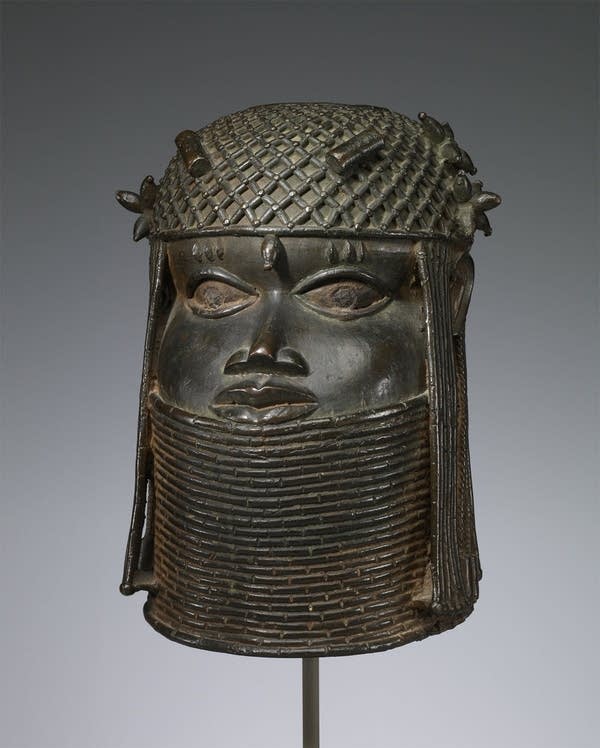 The Minneapolis Institute of Arts is now featuring a newly acquired bronze sculpture as the focal point for its African art collection.
The MIA acquired the memorial head from a dealer in Paris for more than $1 million, but African artifact experts say the piece is a masterpiece.
MPR's Steven John spoke to the acting curator of African, Oceanic, and Native American Art at the MIA, Joe Horse Capture, about the sculpture.