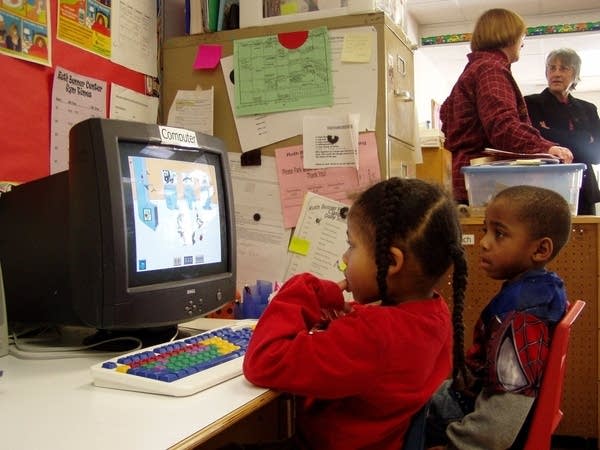 Last summer, House DFL leaders pledged to fund all-day kindergarten statewide if they won control of the House. And after Democrats gained large majorities in both the House and Senate, DFL legislative leaders proclaimed early childhood education a top priority.
The education bill signed by the governor does restore funding for three preschool programs that were cut during the 2003 budget crisis -- Early Childhood Family Education, School Readiness and Head Start. And the bill includes nearly $33 million to expand full-day kindergarten. But that's just a fraction of the $320 million it would cost for school districts to offer all-day K statewide.
"It's hard to do new things without new revenue," said Assistant Senate Majority Leader Tarryl Clark, DFL-St. Cloud.
Clark said once Gov. Pawlenty vetoed an income tax increase, legislators had to scale back their hopes for early childhood funding.
"Perhaps next year, if we see a little bit of a surplus, we can invest more there, or else when we come back in two years," Clark said. "It's critical, I think, to the future of our state that we make those investments. So even though they're very modest, we're at least being able to make a step forward."
The education bill also includes $1 million for an early childhood literacy program, such as the Words Work program run by the Saint Paul Foundation. And the health and human services bill that the governor signed last week includes $6 million for a pilot program that will provide preschool scholarships for low-income children, something both Clark and Pawlenty pushed for.
The governor supported a modest increase in early childhood funding, but not a broad new program. Pawlenty said the state had other important priorities, and should target preschool funding to the state's neediest children.
The pilot program will provide $4,000 allowances to the families of 1,500 children in Minneapolis, St. Paul, and Blue Earth and Nicollet counties.
The Minnesota Early Learning Foundation will evaluate the program. Executive director Duane Benson said the foundation will test whether directing state aid to the parents of low-income children results in their choosing quality preschool programs.
"We make no apology for coming in with big numbers and big ambitions for little kids."

Todd Otis
"Our goal is to find the most cost-effective ways to prepare children for school that can be scaleable, and these are children at risk," Benson said. "So this is one of a number of things that we'll be doing, it's one of the larger ones, where we will be testing allowances that will follow the parents more closely, and they will have more control, and we think more involvement, in decisions for their young children."
The health and human services bill also includes a slight increase in funding for state-subsidized child care, but no money to reduce a child care waiting list of about 2,300 families. The president of the advocacy group Ready4K, Todd Otis, views the glass for early childhood this session as about a quarter full.
"There's good stuff in the glass, it's just a matter of not having enough of it," Otis said.
Ready4K set a hefty funding goal of an extra $300 million for preschool programs this session, and that didn't even include all-day kindergarten. Otis said that's what it would take to prepare most Minnesota children for school, instead of the 50 percent who now start kindergarten ready to learn.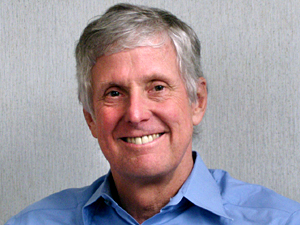 "We make no apology for coming in with big numbers and big ambitions for little kids," said Otis. "We think that it's in the long-run interest of the state, and we're going to keep pushing until we get it right as a state."
The House sponsor of the education bill, Rep. Mindy Greiling, DFL-Roseville, said if groups like Ready4K hadn't had such high hopes at the beginning of the session, they would be "fairly ecstatic" about the outcome. Greiling is pleased that her bill boosts funding for preschool programs that were cut four years ago.
"Thirty percent increases, 25 percent increases, that just doesn't usually happen," Greiling said. "And I'm very proud actually of what we did in early childhood because of that, much more proud than I am of what we did for K-12."
Greiling said the bill's funding for all-day kindergarten won't go very far. She said while every school district will get a little more money, it's probably only enough for a district to add a classroom or a few slots for full-day K.