Paul Eickstadt, 51, was a transport driver, working at the Sara Lee bakery located in Roseville, Minnesota. Company officials say Eickstadt was at the beginning of his shift and was delivering bread products to the Sara Lee bakery depot in Mason City, Iowa at the time of the accident.
Eickstadt had been an employee of the company since 1993. He is survived by a brother and two sisters.
Eickstadt's body was pulled from the wreckage of his truck Thursday evening. Rescue workers continue to look for victims in the Mississippi River.
The sheriff's office switched its focus Friday to an area above the collapsed bridge where, using a sophisticated sonar device, they identified as many as 13 objects on the river bottom to check out.
Capt. Bill Chandler, the recovery operations commander, says divers can see only six inches in front of them in some cases. If they come upon a car, they move completely around the vehicle using their hands to assess its stability.
"We're going strictly off the locations we put the cars to. Then working the bubbles. But then they have to feel their way in -- feel the object," said Chandler. "They have to get pretty much face to face with the license plate. They call that out to us, then they go around the car, then in the car."
Officials are using vehicle license plates as a way to identify their owners and narrow down the list of people missing.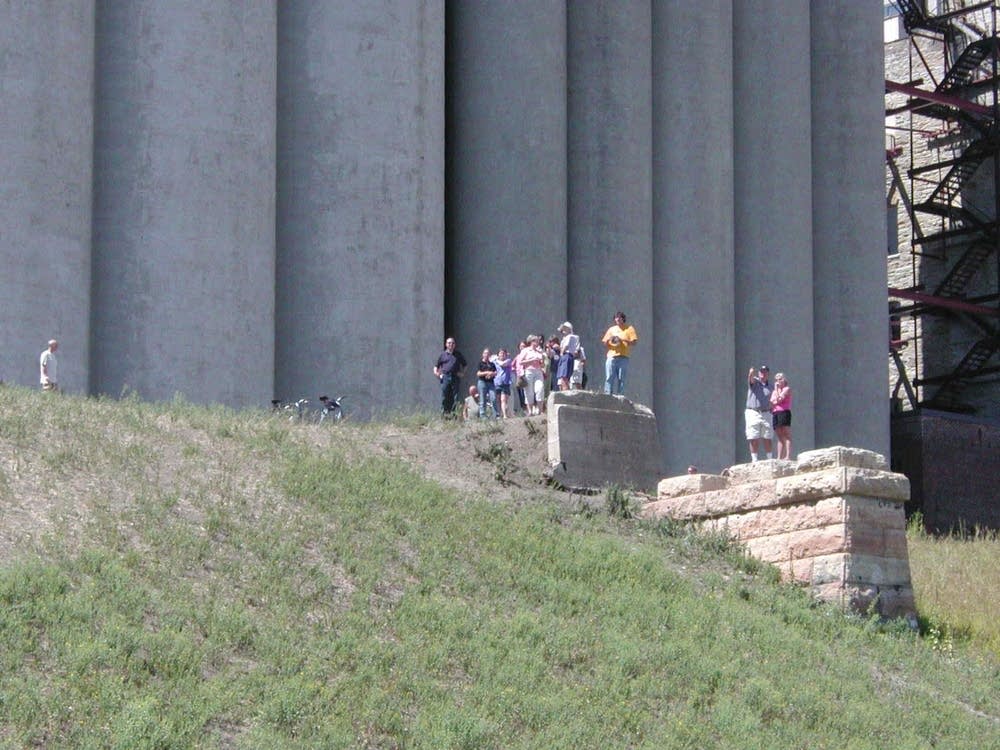 Officials have concentrated on the east bank of the river, and intend to now move to the west bank, or the downtown Minneapolis side.
Chandler says the recovery team is moving methodically, and will do as much as safely possible without moving any of the bridge debris.
"We are not going to stop until we clear off anything we can safely do," says Chandler. "The sheriff's office and combined mutual aid are going to keep diving until we're sure as much as possible is clear of victims, and can account for what our sonar images are. After that, it's up to the long-term plan and the NTSB as to what the long-term plan is going to be."
Chandler says with the low visibility, the river current and the potential for shifting debris, his crew is very mindful of safety in order to avoid any additional injuries.
He says there are at least four people above the surface keeping track of each diver in the water.
"It's a very, very dangerous scene. We have a lot of debris there. Things are very messy and it's going to be a very tough and hard process."

Minneapolis Police Chief Tim Dolan
"We can go multiple divers, but we only go one at a time. They're all tethered seperately, so if one gets in trouble they don't pull the rest with," Chandler explains. "And each one has a tender, so you have a diver and you have a tender on top of that, so you've got a lot of equipment and it's very staff intensive."
Up to 20 divers have been working 16-hour shifts, going into the water for a half hour at a time to prevent fatigue.
Chandler says divers train for low visibility conditions like this by using blackened dive masks in a pool. He says the scale of this disaster makes the recovery that much more difficult.
Five people are confirmed dead from Wednesday's collapse. The number of people missing has varied widely. The sheriff's office has said they are looking for about eight people reported missing. Earlier estimates put that number close to 30 people.
The sheriff's office focused on the upstream side of the collapse, where they identified more than a dozen cars under the water. Officials have said there may be as many as 60 cars in the water.
At the same time as the underwater effort, Minneapolis police and fire personnel have been working on security and recovery operations on land. Minneapolis Police Chief Tim Dolan says that work is similarly careful.
"It's a very, very dangerous scene. We have a lot of debris there. Things are very messy and it's going to be a very tough and hard process," says Dolan.
Police are getting help from state DNR conservation officers, who are combing the banks of the river downstream for any victims.
Because officials have not been able to identify the cause of the bridge collapse, the area is still technically considered a crime scene. As such, police are required to maintain a safe perimeter to allow unhindered investigation.
Chief Dolan says as investigators continue to piece together clues and the site becomes stabilized, they will be able to shrink the perimeter which will free up workers.