It's the political season in Duluth, so it's time for candidates to make lots of promises.
Here's Charlie Bell, before a group of West Duluth business people.
"I would put more police on the streets. I would put more police on the streets," Bell says.
And here's Don Ness during the same debate, on a different topic.
"I have a plan to at least double our investment in the street improvement program by the year 2011," Ness says.
Don Ness is the young up-and-comer. Just in his 30s, Ness has already served two terms on the Duluth City Council. He's a former campaign manager for U.S. Rep. Jim Oberstar.
Charlie Bell, in his 50s, is a political newcomer, but well known in Duluth business circles and for serving on city committees and commissions.
In Duluth, the mayor's race is non-partisan. On a political spectrum Ness probably swings left of Bell.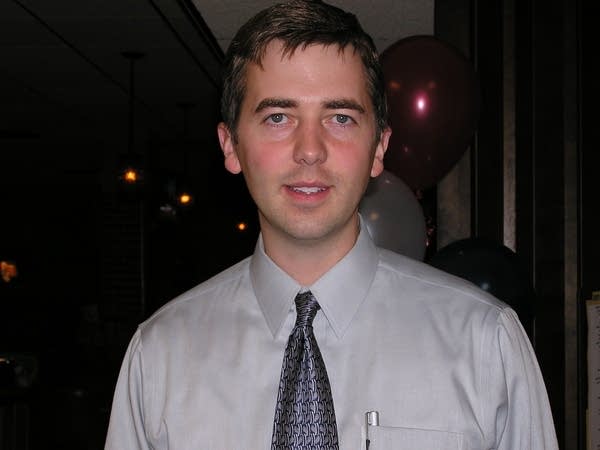 Each candidate offers at least an idea how they expect to pay for things like cops and street repairs. But the reality awaiting Duluth's next mayor could limit the best of plans.
Duluth government is struggling in the shadow of debt -- a close to $300 million obligation to pay retired city employees' health care bills over the coming decades. According to current Mayor Herb Bergson, there's very little money left over.
"It really limited what we were able to do with any discretionary funds," Bergson says.
Bergson says most of the available money left to spend comes from a tourism tax on hotels and restaurants, and it's pretty well spoken for.
"There isn't much left to do nice projects at Spirit Mountain, and the golf course, and the hiking trails, and the parks."

Duluth Mayor Herb Bergson
"Most of it was used up to subsidize the aquarium: $300,000 a year," says Bergson. "And there isn't much left to do nice projects at Spirit Mountain, and the golf course and the hiking trails and the parks. A lot of it is being used up by promises."
The city's money problems are a top concern for political watchers. "I think city finances are probably the most crucial and the most pressing day-to-day issue for any mayor," says Bradley Gangnon, a former DFL district chair and currently chair of the College of St. Scholastica's Communications, Arts and Theatre Department.
"And I think savvy voters will be looking at not how is the person responding to the current crisis, but how are they going to avoid crisis in the future," Gangnon says.
Gangnon says voters will consider which candidate's background makes for a better money manager.
"The clear line this year is experience," Gangnon says. "Does eight years on the council and having worked for the congressman, and having facilitated movement on retiree health care - is that what we're looking for? Or, are we looking for the outsider who has a different vision, and doesn't have that tactical day to day experience, but clearly has a vision for how business can grow and develop in Duluth?"
City finances are important to voters too. After hearing a debate on environmental issues, Siegran Horst, of Duluth, is still undecided. She's trying to weigh Charlie Bell's business career against Don Ness's political experience.
"We have to find who's going to be able to serve in both arenas," says Horst. "So, I'm really looking for somebody that can really lead Duluth in a time of crisis. And we are in an economical crisis."
In the campaign, city debt is an issue, but one rarely tackled head on.
Charlie Bell frequently couches his promises with a caution that the city's financial situation will have to be settled first.
But Bell declined an offer to join Ness in a debate focussed on the Duluth retirement obligations.
For his part, Ness recommends the city fulfill recommendations from a task force that studied the health care spending.