It's the time of year when leaves turn red and yellow and brown and nearly everything else turns pink.
Store shelves are packed with pink vacuum cleaners and pink blow dryers, pink fondue sets, even pink pinking shears -- all in honor of Breast Cancer Awareness Month.
Less than three decades ago, it was considered bad form to mention the phrase "breast cancer" in mixed company. Today pink awareness ribbons pop up on everything from baby rattles to packages of dog biscuits.
Over the years, such cause-driven marketing has helped raise billions of dollars for breast cancer organizations. These days, though, there's a burgeoning backlash against the plethora of pink products.
"I might have seen positive in that in 1970, but this in 2007," says Barbara Brenner. "We don't really need more awareness. The question is, 'What do we do now?'"
Brenner was diagnosed with breast cancer in 1994. Today she's the executive director of Breast Cancer Action in San Francisco.
Brenner's all about finding a cure for the disease. She's less interested in Racing for the Cure or Cooking for the Cure. And don't even get her started on Counting Sheep for the Cure. That's a slogan for Serta Mattresses, which marks Breast Cancer Awareness Month by selling limited-edition pink mattress sets designed by Vera Wang.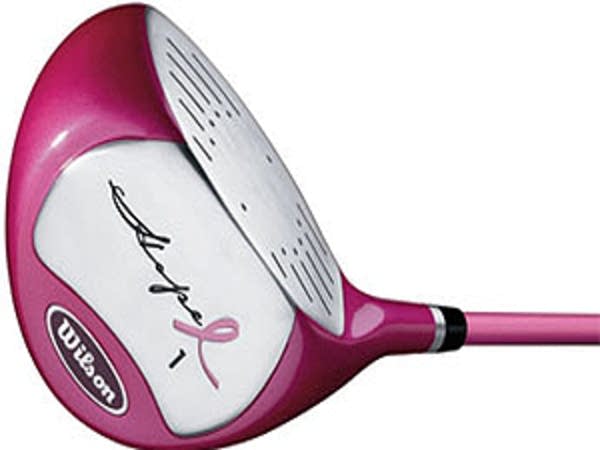 "We have transformed engaging in the civic process from actually dealing with the issues to doing what seems like a simple thing," says Brenner. "Do a walk. Do a run. Buy a product."
One in every eight American women will be diagnosed with breast cancer. About 40,000 die each year.
Brenner admits that pink products may help publicize the disease. But she says, instead of feel-good campaigns for the cure, what we need are better ways of detecting breast cancer in the first place. And she says we have to really start examining the roles diet and chemicals and pollution play in triggering the disease.
The way Brenner sees it, people should be demanding improvements in everything from medical approaches to environmental policies. And she hates to think they might just go out and buy some bubble gum-colored clock radio and think they've done their part to fight breast cancer.
"If breast cancer could be cured by shopping, it would be cured by now," argues Brenner.
Robbie Finke is well aware of the backlash against pink toaster ovens and awareness-ribbon cookie cutters. And it frustrates her.
"I don't understand why anybody would be against any of the efforts that people do to raise money for breast cancer or any of the other cancers."
Finke is the marketing director at The Breast Cancer Research Foundation. She says the criticism of pink products makes her so mad that sometimes she can't even talk about it.
"We know that early detection saves lives," explains Finke. "So just by having this kind of information on products that touch people every day is the best public relations anyone could do. It may joggle their mind to get a mammogram or go for a clinical exam. They don't even have to buy the product and we've already sent out a positive message."
Finke loves that Delta Airlines serves pink lemonade throughout October as part of its Taking Flight for the Fight campaign. And she sees nothing wrong with NFL players using special-edition pink towels to wipe the sweat off their faces between touchdowns.
By partnering with corporations, Finke says the Breast Cancer Research Foundation generates far more awareness -- and far more money -- than it could ever hope to on its own. In fact, last year the foundation raised $35 million. And it gave $32 million of that to researchers.
With President Bush proposing cuts to cancer research funding, Finke says the money raised from pink products is more important than ever. "Without consumers buying products, what are we going to do?" asks Finke.
Of course, as profitable --and as tasty -- as pink-coated KitKats may be, some wonder whether it's really the marketplace that should determine where research dollars go.
The University of Minnesota's Dr. Jon Hallberg says breast cancer tends to get all the attention because people don't associate it with lifestyle choices -- which simply isn't true of something like lung cancer.
Still, Hallberg says he's less concerned with the commercialization of breast cancer than he is with the splintered efforts to cure the disease.
"Every research institution in this country is trying to get an ever-shrinking pool of dollars," says Hallberg. "And we don't have one place in the country where we bring the best scientists together under one roof to work on one condition. If you want to have a war on breast cancer, you have to really, really coordinate it. And I think there are too many cooks in the kitchen to really kind of create this absolute unified front to work on it. "
And Hallberg says that's a huge problem -- no matter how many pink steak knives or pink cell phone covers are sold.