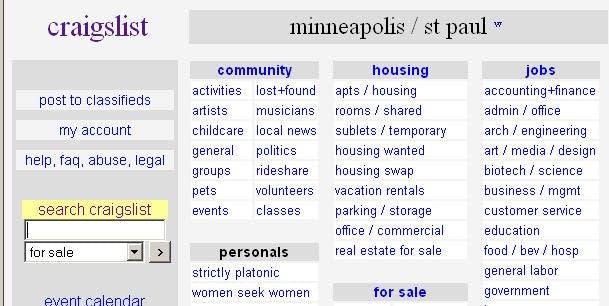 Minneapolis police say local users of the Internet bulletin board Craigslist should use caution, after a string of assaults and robberies last month.
Authorities say at least five Craigslist-related robberies happened in December.
Police say the victims thought they were buying something from someone else on the Web site, but instead they were attacked by multiple men who beat and robbed them.
In one case, a man thought he had bought an escort. Instead, five men and a woman forced their way into his apartment, beat him and robbed him.
In two other cases, Craigslist users were told to go to an apartment building to meet with a vendor. The resident at the apartment know nothing about any sale, and when the would-be buyers left the building, they were attacked by two men. --- Information from: St. Paul Pioneer Press, http://www.twincities.com