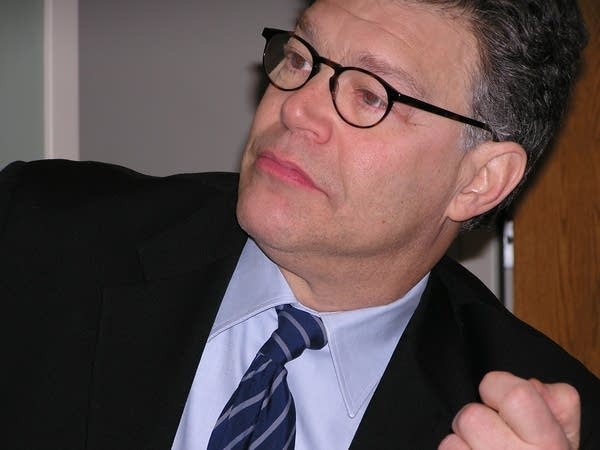 Democrat Al Franken has released the first two TV ads for his Senate campaign.
One 60-second spot features Franken's 4th grade teacher from St. Louis Park, Minn.
The second ad is a 30-second spot addressing the high cost of college tuition and problems with the health care system.
Both adds end with Franken saying he's serious about fighting for Minnesotans.
Franken campaign spokesman Andy Barr says many party activists have come to know Franken since he got into the race nearly a year ago. Barr says the ads are intended to introduce Franken to the rest of Minnesotans.
"I think there are a lot more voters who know just a little bit about Al and not the full story and I think introducing them to the full story about who Al is and most importantly why he decided to run for the US Senate," says Barr.
Last week, fellow Democrat Mike Ciresi started running the first of two ads for his campaign.
Franken and Ciresi, along with Jack Nelson-Pallmeyer and Jim Cohen, are vying for the DFL endorsement to run against Republican Senator Norm Coleman.
Franken's campaign says his ads will run in the Twin Cities and in Duluth at least through the February caucuses.